Local theatre group stages 80's classic 'The Breakfast Club'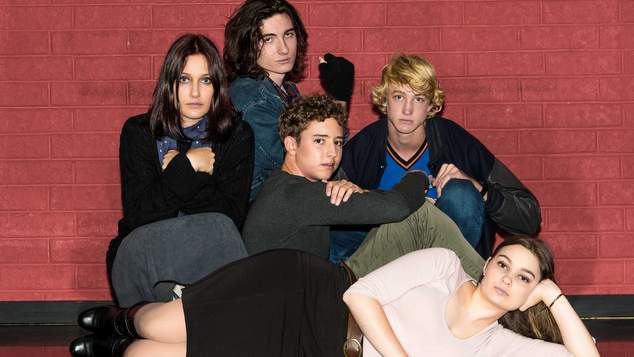 One of the most iconic and quintessential films of the 1980's is John Hughes The Breakfast Club. The 1985 film starring Molly Ringwald, Ally Sheedy, Judd Nelson, Michael C Hall and Emilio Estevez has been hailed of one of the best high school themed movies of all time.
Community theatre group, Fremantle Performing Artists, is preparing to perform the first official Australian stage production of the much loved film.
Adapted for stage and directed by feature film director, Brenton Foale, the production promises to be extremely popular with audiences who grew up in the eighties, and loved director John Hughes films including Pretty In Pink, Ferris Bueller's Day Off, Sixteen Candles, and of course The Breakfast Club.
The local production will see actors Blair Allen, Arianne Wescott-King, Cameron Fawcett, Rebecca Collin, Archer Larwood, Ian Banks, Claire burke, Sarah Fawcett, Harrison Bond, Brenton Foale, and Nick Fawcett take to the stage to recreate the work.
The play follows the story of five students at the fictional Fremantle High School, as they attend a Saturday detention in March 1984. While not complete strangers they all come from different social circles and backgrounds, John Bender 'The Criminal', Claire Standish 'The Princess', Andrew Clark 'The Athlete', Allison Reynolds 'The Basket case', and Brian Johnson 'The Brain'.
As part of their detention, Assistant Principal Richard Vernon gives them each the task of writing an essay describing who they think they are. Throughout the nine hour detention the students pass their time telling stories, fighting, rebelling and ultimately discovering who they are.
The Breakfast Club opens at Koorliny Arts Centre, in Kwinana, on 26th July for four performances. Tickets can be booked via the theatre directly, or call 08 9467 7118.
Source: Media Release
---