Lost Gay Perth Brings People Together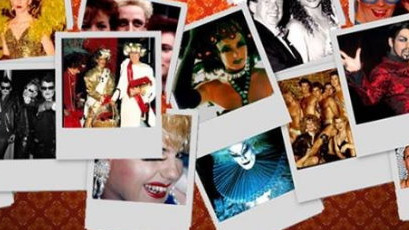 On Sunday July 7th one of the most popular and amusing Facebook groups will move from the digital world to the real world to celebrate its first birthday.
Twelve months ago the Facebook group 'Lost Gay Perth' began by encouraging people to post their memories and photos of Perth's gay community from years gone by. Through the site old friends have reconnected, history has been discovered and many regrettable hair cuts and fashion choices have been unearthed.
Michael Edwards who founded the web group is excited about the upcoming reunion tinged event. "I put a call out about a year ago to ask for some help and got a really response from some energetic people," said Mr Edwards. Heading people's requests for social get together the volunteers have formed a new not-for-proffit group called 'Deeper Love'.
'We decided what we wanted to do was create a space where people come and meet up," explained Mr Edwards. 'We want to reconnect people and this is the first step in rebuilding that community feeling."
For Mr Edwards the highlight of moderating the group has been seeing the ethos of family appear through the group, something he expects to see a lot of on Sunday when people re-meet face to face.
Lost Gay Perth has not just been for the older demographic, lots of younger people have been logging on to it as well and seeing the history of Perth's LGBT community. Reflectively Mr Edwards said,
"We look back and what we had as a community when we were younger was because we just couldn't imagine a world with all the benefits and freedoms that we have now.  But now here it is, the reason we all worked together was because the world kind of said 'you're unworthy', we all came from some background of unworthiness but together we could say, we're OK.
"Younger people today can have a community because they want to, not through such a necessity, and that's wonderful."
So far the group has accumulated 4000 photographs of Perth's gay past and some of these will be displayed on digital screens at the event.
Sunday July 7, 4pm – 8pm (open until midnight), Defectors Bar, above The Flying Scotsman, 639 Beaufort St, Mount Lawley