Love is immortal in WA Ballet's upcoming production of Dracula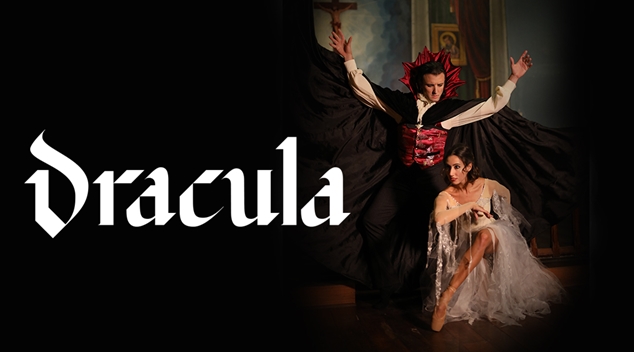 The West Australian Ballet are preparing to retell Bram Stoker's classic Gothic tale of passion in a world premiere of Dracula – in collaboration with the West Australian Symphony Orchestra.
The story follows the titular vampire Dracula, who is bound to this plane by his love for his living soulmate Mina.
In his desperation to return to Mina's arms, Dracula uses fear and and seduction to achieve his goal at all costs – draining the lives of those around her until he meets his desire.
On a mission to expand the WA Ballet's repetoire, Artistic Director Aurelien Scannella was immediately drawn to Dracula, and he had the perfect team in mind.
High profile European choreographer Krzysztof Pastor was Scannella's first port of call. With over 50 ballets to his name, Pastor is a major force in the ballet world.
"When Aurelien asked me if I wanted to create a new Dracula on West Australian Ballet I instantly said yes," Pastor said.
"I had always wanted to make a version of Dracula and when he mentioned Phil and Charles would be involved I couldn't say no."
Phil and Charles, or Phil R Daniels and Charles Cusick Smith, make their return to collaborating with the WA Ballet, bringing their highly awarded knack for costumes and set design along with them.
Unlike most new production builds, the sets and costumes for Dracula have been made right here in Perth in a collaboration with Black Swan State Theatre Company's production department.
One of the highlights of the production will also be the dramatic score which features many of the pieces used in the 1992 film Bram Stoker's Dracula, and will be performed live by the West Australian Symphony Orchestra under the instruction of acclaimed Canadian Conductor, Judith Yan.
Dracula will be performed from 6th – 22nd September at His Majesty's Theatre. Tickets and more information available from waballet.com.au