Man Jailed For Attempted Murder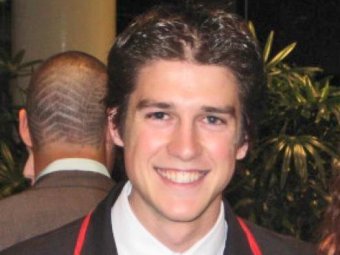 South Australian man Joshua Christopher Tilmouth has received a ten year jail sentence for the attempted murder of a man he had an intimate involvement with.
Last March twenty year old Tilmouth handcuffed and tied up his friend thirty six year old friend Timothy Harkness. Tilmouth then sliced his friend's neck and stabbed him multiple times.
At a trial earlier this month the South Australian Supreme Court heard that Mr Tilmouth and Mr Harkness had met at a youth camp and started a sexual relationship in 2011. The pair had planned a bondage session involving gags and blindfolds and had bought items from a sex shop, but Tilmouth had also purchased a knife weeks earlier.
In sentencing submissions Mr Tilmouth's defense argued that their client was unaware that he had been involved in sexual activity with Mr Harkness because he had been asleep or too drunk to realise what was occurring. It was only when their client received phone text messages and images that he became aware of the sexual activity.
Justice Michael David rejected the claim noting that it defied common sense and was inconsistent with the evidence presented. Justice David said it was clear that the attack was premeditated violent and serious assault. In announcing his sentence the judge said the only plausible explanation for Mr Tilmouth's actions was that he was young, naive, confused about his sexuality and had built up resentment towards his victim.
Mr Tilmouth was given a ten year sentence with a non parole period of seven years. The sentence was back dated to his 2012 arrest.