Former Labor leader Mark Latham joins Pauline Hanson's One Nation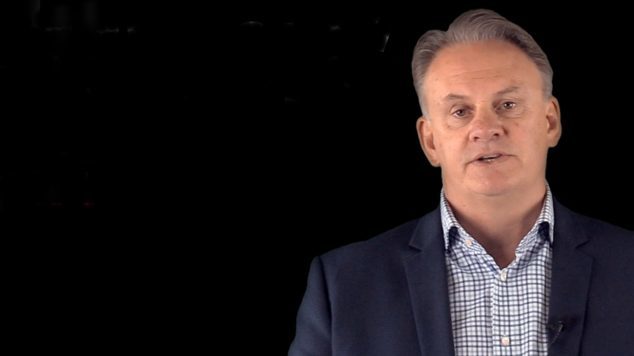 Former Labor leader Mark Latham has announced his return to politics signing up to Pauline Hanson's One Nation.
Latham will be the party's leader in New South Wales and will run for a spot in the upper house at next year's state election. He was previously a member of the Liberal Democrats, but before that was the federal leader of the Labor party.
Speaking to Sydney radio station 2GB Latham, flanked by party leader Pauline Hanson, said he joining One Nation so he could fight for "civilisational values"
This is a fight for our civilisational values. For free speech, for merit selection, resilience, love of country – all of them under siege from the left, and a lot of it is happening in state politics as much as federal," Latham told Breakfast host Alan Jones.
He cited immigration and population issues and the overdevelopment of Sydney as issues he was most interested in saying the city had become "unlivable and dysfunctional".
He said people were now beginning to realise that political correctness was just "a novelty" and vowed to change the education system, while fighting identity politics and political correctness.
He also rallied against "divisive employment quotas", which he described as discrimination against Christians, white people, men and boys".
Pauline Hanson said she was proud to have Mark Latham joining One Nation. The pair appeared on Channel Seven's Sunrise program this morning where they are both regular guests, and also appeared on Alan Jones radio program, but there media appearances went awry when Latham failed to appear onlingside Hanson for an interview on Studio 10.
Hanson was left sitting next to an empty chair as the program's panel of hosts quizzed her on Latham's political transformation from lifelong member of the Labor party to right wing convert. Hanson said it was no unusual for people's political views to change as they got older.
The party leader said Latham's 'no show' was simply a case of Latham being double-booked for the timeslot, but Hanson was unable to tell the program where her newest recruit was. Host Joe Hildebrand later tracked Latham down but he left a staffer to explain his absence.
Latham's re-entry into the political area comes thirteen years after he left the federal parliament.
Elected as the member for Werriwa in 1994 and became the leader of the opposition in 2003. Latham failed to unseat the Liberal government at the 2004 election and John Howard went on to serve a fourth term as Prime Minister. Latham resigned from federal parliament in ealty 2005.
Since leaving parliament Latham has worked as a political commentator appearing on Sky News and Channel Seven's Sunrise program, alongside authoring several books.
He published a column in the Australian Financial Review but it was cancelled after he criticised anti-domestic violence campaigner Rosie Batty.
In 2017 his employment as a host of the Sky News program Outsiders was terminated after he made insulting comments about another presenter, and suggested that a Sydney school boy who appeared in a video promoting feminism 'looked gay'. Latham then launched his own online program Mark Latham's Outsiders which was unrelated to the original television program.
Latham has often spoken on LGBTI rights issues, arguing that transgender people should be banned from serving in the military, and describing events which have drag queens reading children's stories as "a sickness".
Latham also said there was no need for marriage equality to be introduced in Australia because the census showed there were not many gay couples. He also argued that mariage equality should not be allowed as it would permit people who are intersex to wed.
The former Labor leader also said that some media outlets employ too many gay people and as a result the publications lack balance.
OIP Staff
---