Mark Latham: All gays work in the mainstream media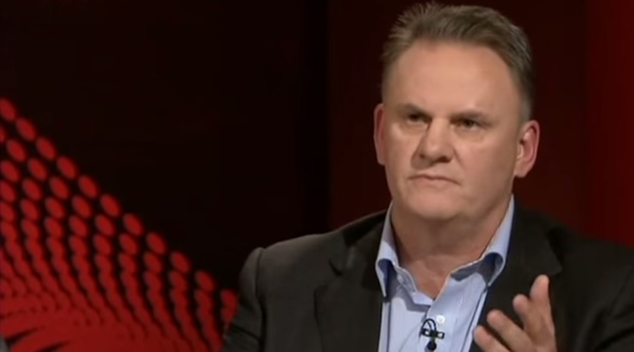 Mark Latham has made international headlines with his latest outburst. The former Labor leader, who recently joined the Liberal Democrats, thinks all gay people work in the mainstream media.
Latham responded to yesterday's release of data from the census with the outrageous claim. The census showed a significant increase in the number of couples in same-sex relationships.
The census reported that there were 46,800 gay couples in Australia, a 39% increase from the previous census five years earlier.
"Gay couples just 0.8% of families in Australia. So how do they dominate debate via SSM? Because they all work in the mainstream media!!" Latham tweeted.
Latham went on to suggest that the ABC and Fairfax Media employed too many gay journalists, and these journalists used the media outlets to push their personal agendas.
"They're over represented and consistently pushing a militant gay left line out of step with mainstream public opinion," Latham told The Daily Mail.
Latham was Labor leader when Australia's marriage act was changed in 2004, stopping same sex couples from being able to marry.
Subsequent Labor leaders including Kevin Rudd and Julia Gillard also opposed marriage equality when they were Prime Minister. By the time Rudd was Prime Minister for the second time he had changed his view, and Gillard became a supporter of marriage equality after she left office.
Since leaving office Latham has become a media commentator. He was sacked from the SKY News program The Outsiders  earlier this year after he suggested a school boy appearing in a pro-feminist video "looked gay".
Latham now hosts an online Facebook broadcast called Mark Latham's Outsiders and appears regularly on Network Seven's Sunrise program.
OIP Staff
---

Add a rainbow friend to your world!
The incredibly talented Deborah Elkes and Linda Davie created a family of rainbow bears, owls, tweedle bugs and one eyed monsters to celebrate our 15th birthday.
They've lived in the window of The OUTPost for the last few weeks but now they're ready to find new homes.
The first 25 people who sign-up to our Patreon campaign before the end of the weekend will get one of these hand-made crochet creatures to call their own.
By signing up as a Patreon supporter you can ensure the future of queer journalism through OUTinPerth. Whether you can spare $2 or $20 a month, every little bit helps.
As a Patreon supporter you'll also get an invite to the OUTinPerth Supporters Club, which has a members only Facebook group which will give you the opportunity to shape future stories at OUTinPerth, get extra chances to win giveaways and invites to special events.