Matt Lucas says he wouldn't play his 'Little Britain' characters today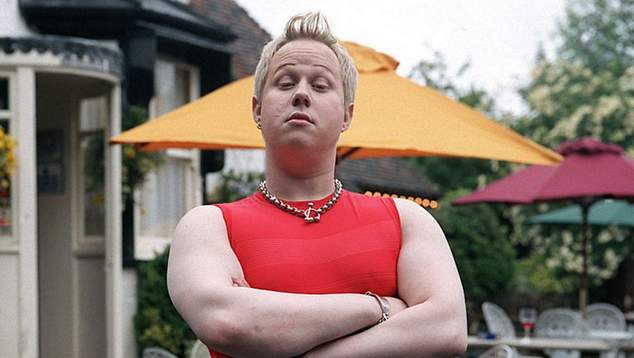 Little Britain co-creator and star Matt Lucas says he looks back on many of the characters from the iconic TV show and realises for some people they lead to bullying and teasing.
The British TV show that was made between 2003 and 2005 was a worldwide hit but now one of its creators has opened up about he looks back on the series.
Matt Lucas has said he's come to realise that while the character of Welsh gay man Daffyd Thomas was intended to be a celebration of being gay, it did lead to some people being bullied.
The character was famous for his catchphrase "I am the only gay in the village", but Lucas has shared that many people have approached him about being teased when they were the sole gay person in their community.
Looking back on the series Lucas said he and co-creator David Walliams were proud of their work, but they would not make the same series today. One issue that constantly comes up is that the performers play characters of different nationalities.
"I am much more sympatico with contemporary approach so I would not play characters of other races now." Lucas said in an interview that was reported in British newspaper The Mirror. 
"I would say if anyone is listening and is offended, I would happily discuss anything, individual cases.
"I have had people who had 'You are the only gay in the village' said to them and to us it was meant to be a celebration.
"But people were labelled 'the only gay in the village' at school.
"It was meant as entertainment, not to make young gay people sad."
Since the show wrapped in 2005 Lucas has gone on to appear in the musical Les Miserables, starred in the TV show Doctor Who and appeared in many Hollywood films including Alice In Wonderland.
He Collaborated with Williams on another comedy series Come Fly With Me, but it did not enjoy the same level of success as Little Britain.
OIP Staff
---