Meet Anjimile, a queer artist from Boston who makes beautiful tunes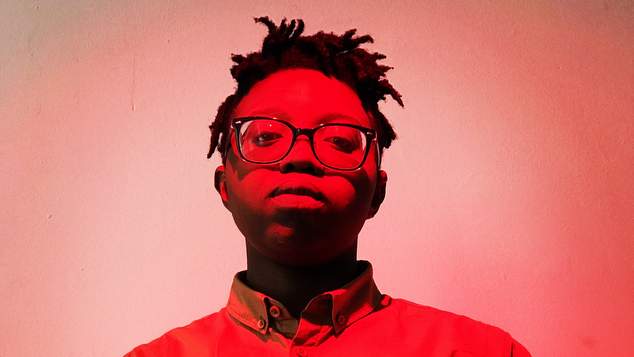 Boston local and queer artist Anjimile recently released a new track Golden Hands. Anjimile chatted to OUTinPerth about music, upcoming projects, life in Boston as an artist, activist and non-binary trans* person of colour.
How would you identify to encompass all of you to people who may not have necessarily heard of Anjimile before?
My name is Anjimile and I am a queer and trans songmaker/lover boy. I write gooey emotional indie folk and indie pop music.
You've been living in Boston for several years now, originally from Texas, how do you find the music scene in these places differ and how do you, as a musician navigate and experience the Boston Music Scene?
I wasn't really ever involved with the Texas music scene. I was raised in the suburbs of Dallas but didn't actually start songwriting or playing live until I moved to Boston in 2011.
I used to go to a bunch of shows in Dallas, though, but it doesn't really inform my experiences in the Boston music scene at present because I was a huge ska fan. So I was always at ska and reggae shows having a blast. In the Boston music scene I gravitate more towards the electropop, hip hop, r&b and indie rock circles.
Your latest tune Golden Hands highlights this vulnerable tenderness you have, in fact, all your music over the years shows a really light and human side to you that reveals a duality next to this beautifully ferocious warrior activist side to you, how do you find balancing these two aspects of yourself and people's perceptions around you?
Damn that's a good question. I don't know. I'm really sensitive and have spent the last few years of my life learning how to channel that energy in a positive way.
Expressing myself musically and participating in community activism are both really powerful ways for me to channel my emotional energy into something productive and creative.
I'm a passionate person and I put my all into the things that are important to me.
What inspired you to create Golden Hands?
I'm a sober person in recovery, and Golden Hands was inspired by a sort of "spiritual awakening" that took place within me as a result of my sobriety. It's a song about learning to love myself and my community.
What has your experience been as a non-binary trans* person of colour under the Trump administration? Are you hopeful for change? Is it as bad on the ground as we hear overseas?
It's been absolute shit. It's fucking terrifying. Racists and transphobes and misogynists are emboldened by Trump. It's fucking horrifying. I'm not hopeful for change, no. At least not from the government. That's not realistic. I do believe in the strength and resilience of queer and trans communities of color. That's about all I believe in.
What is the Queer scene like in Boston? For those considering travel that way where would you recommend LGBTI+ Aussies visit in your city for a good time or somewhere safe and accepting?
The queer scene is interesting. It's small. the queer POC scene is even smaller. There's a queeraoke night every thursday at the Midway Cafe in Jamaica Plain. Jamaica Plain has been a white queer hub for the last few years now – gentrification.
What is your favourite song you've written to date? What's the story behind it?
I wrote a tune called Maker a few years ago while I was living in Somerville, Massachusetts and coming to terms with my gender identity. Before I even identified as trans or non-binary I wrote this tune where I'm calling myself a boy, a man. It's a song about identity and empowerment through identity.
Being a person of colour and non-binary trans* how do you find intersectional discrimination in your personal life, as a queer identity and in the industry? For those at home who may not know much about intersectional discrimination can you give them a quick run down?
All I can really say is that my identities have forced me to become a strong, independent, assertive individual with the wisdom, courage and energy to deal with all the shit that the cis white hetero-patriarchy lays at my feet on a daily basis.
Do you have any upcoming projects you'd like to share with us?
Yes indeed! I've just finished recording an EP at Flamingo Bush Studio in West Roxbury, Massachusetts. My friend Curtis is an excellent recording engineer, and he co-owns the studio with GG, a local entrepreneur and emcee in the Boston area. I'm hoping to release it in June!
Head to Anjimile's Bandcamp page to download Golden Hands and find out more about this artist at www.anjimile.com
Kyle J Kash
---