Meet The Rainbow Police
Yesterday the LGBTIQ community, friends and allies applauded Telstra's decision to re-engage with supporting marriage equality.
Naturally conservative groups and some religious organisations were disappointed that the telecommunications company had seen the light and are now back on the march for equality.
The meme-generating Marriage Alliance shared their thoughts on the development saying that after five days of freedom Telstra had been recaptured by the Rainbow Police.
People we're pretty quick to point out that the two clones made them think of the Village People.
But we kind of like the look of the two policemen. They look like they're our kind of guys. So we'd like them to live on.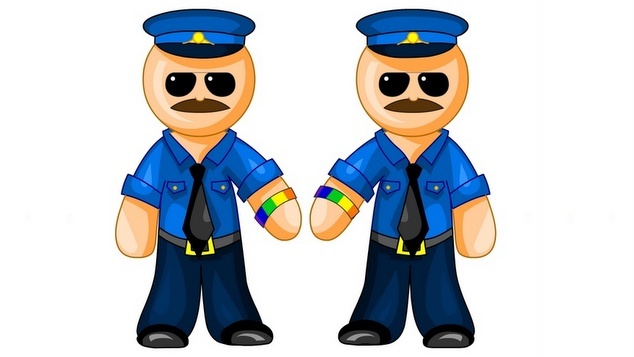 So we're launching our new web comic, 'The Fabulous Adventures of the Rainbow Police'.
So what do you think there names should be? What kind of adventures should the go on?
What laws should they uphold? Who should be on the top of their most wanted list?
Sound off in the comments.