Megan Mullally hints at 10-episode Will & Grace reunion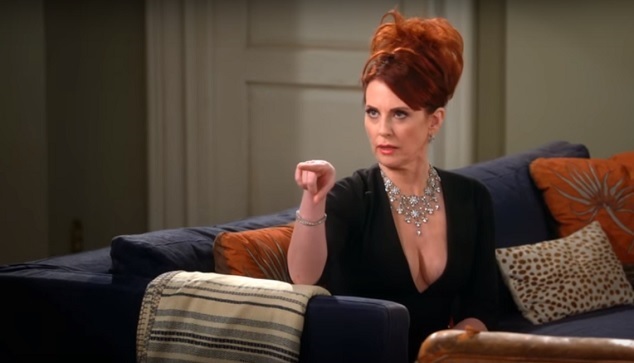 Star of Parks & Recreation, Children's Hospital and all-around goddess Megan Mullally has dropped some serious hints about 10 more potential episodes of Will & Grace.
Speaking with PrideSource about her role in the James Franco/Bryan Cranston comedy Why Him?, Mullally was coy when pressed about the chance of a reunion season.
"Well, OK. All I can say is that there is a very good chance that that might happen. It's not happening right this second. I mean, we're not rehearsing or anything like that. But there is a very good chance that something is going to materialize," Mullally said.
"So speaking theoretically, in a completely made-up world where Will & Grace is coming back to NBC for 10 episodes – just in that made-up world – it couldn't be a better time.  I mean, it couldn't possibly be better timing. I think more so now than even when we started! And who would have ever – I mean, it's heinous that it's because Donald Trump is the president-elect. That's just a crazy sentence that nobody would have ever thought they'd utter. But having said that, at the same time, that just gives us carte blanche."
Mullally says she can't discuss it any further, because "you know how it is."
OIP Staff
---
Sources