Melbourne Underground Film Festival Director retracts resignation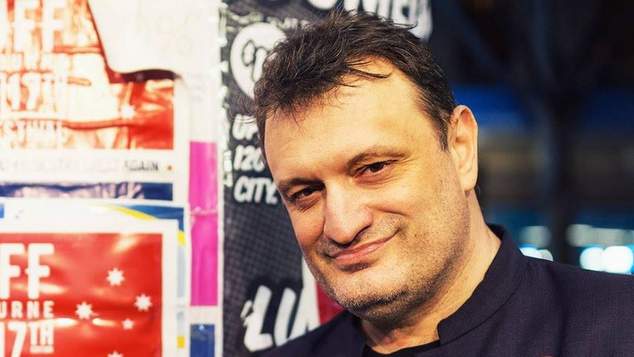 The controversial director of the Melbourne Underground Film Festival has retracted his decision to resign from the festival. Richard Wolstencroft now says the festival will be a place to celebrate freedom of speech and stand up to political correctness.
Last year Wolstencroft indicated he would be stepping down from the festival following negative feedback regarding comments he made about Australia's decision to allow same sex couples to wed. The filmmaker and festival director described it as a "black day" in Australia's history.
"The Australian public really was fooled, bullied and cajoled in to this decision ruthlessly by the Government and Media Elite," his Facebook post read.
"This is the beginning of the End of our Great Country. – unless we fight back. This is a horrible black day of infamy." Wolstencroft said last year.
Filmmakers threatened to boycott the 2018 festival, and Wolstencroft apologised and indicated he would be stepping down – and it was announced that Frank Howson would be the festival's new head, but now that the festival has received a records number of entries Wolstencroft has revealed he's not really stepping down at all.
Speaking to the Meat Bone Podcast Wolstencroft said while he had considered stepping down, he changed his mind when he realised Howson might make it a more 'politically correct' event.
"I can say anything I want. I can be as racist, homophobic, psychopathic as I wish to be. I'm tired of political correctness."
Richard Wolstencroft
He said that ultimately since he was the founder of the long running festival there was no way he could be removed. Instead he's decided to stay on and focus on letting the festival be a space for radical film making that celebrates freedom of speech.
"I decided to make the film festival a radical free speech event." Wolstencroft said welcoming anyone to say anything they wanted to at the festival, highlighting that the no-restrictions rule would also apply for himself.
"I can say anything I want. I can be as racist, homophobic, psychopathic as I wish to be," he said. "I'm tired of political correctness."
Wolstencroft had a simple message for other people in the film industry who disagreed with his opinions, don't enter and don't attend.
"If people have a problem with free speech, If they want to be like social justice warrior, political correctness enforcers, essentially I've got a simple message for them now – you can get fucked." Wolstencroft said.
The festival director said his twenty years of supporting independent filmmakers and that included the LGBTI community, noting that he'd previously held an illegal screening of a Bruce La Bruce film.
Wolstencroft said he had publicly supported the campaign to stop marriage equality because he like to be a contrarian.
"The reason I even supported the 'No' vote is just to be a contrarian. Everyone in the arts scene, literary everybody, supported the 'Yes' campaign. I find that to be kind of a reflection of the hive mind – that I don't like."
Wolstencroft said the public reaction to his comments last year were like being hounded by the Gestapo.
"It's like your starring in The Crucible." Wolstencroft said, "These people, they try to come after your job, they come for your friends." The festival director said society needed to be make a demarcation between what people say in their professional lives and the comments they make in a personal capacity.
Later in the podcast the festival director said Australia's film funding agencies were filled with corruption and many of the staff funding feature films were receiving kickbacks from filmmakers.
"It's corrupt. The people who are getting the funding are giving kickbacks to the people handing it out… they literary pay bribes."
"You get a budget of a million dollars..they make the film for $300,000 – $400,000 really, where does the other $600,000 go?"
"The people who work at the funding bodies have a brother, or a sister, or a cousin, who is in costume design – not really, but they have a cousin and they get a bill for $50,000 – and that money goes straight back to the person who gave them the funding." Wolstencroft said.
The Melbourne Underground Film Festival is on in October.
OIP Staff
---