McCormack confirms he knew about Broad since early November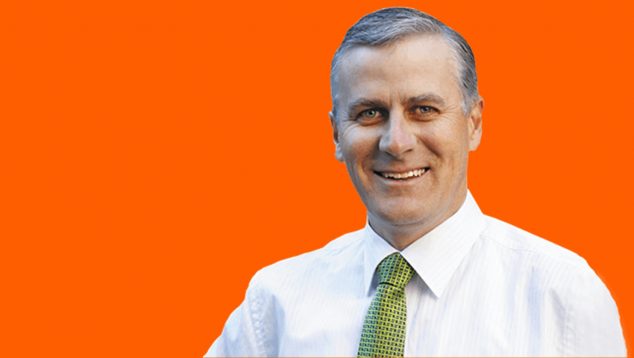 Nationals leader and deputy Prime Minister Michael McCormack has clarified that he was aware of besieged MP Andrew Broad's issues relating to online dating weeks earlier than he initially indicated.
Yesterday the National's leader said he'd been aware of Andrew Broad's trip to Hong Kong where he met up with a woman he'd been chatting to on a 'sugar daddy' website, for a couple of weeks. McCormack said he had urged Broad to refer the matter to the Australian Federal Police (AFP) in case the woman involved in the incident had committed a crime.
Last night the AFP released a statement saying the had looked into the incident and found no evidence that a crime had been committed under Australian law. The AFP said they had been contacted by Broad in early November.
Now McCormack has admitted that he had known about the incident since November 8th and his previous statement had only been an approximation of how long he'd been aware.
Yesterday Andrew Broad resigned from his position as an Assistant Minister after New Idea magazine published an article alleging that the married MP had signed up to a website that matches younger women with older benefactors.
The woman, identified by her online name Sophia Rose, shared that she had allegedly received a series of messages from the 'family values' politician who had spoken about how he wanted to have a sexual relationship with her. The woman said she went on a date with Broad to an expensive restaurant in Hong Kong but left after he repetitively tried to put her hand on his thigh.
This morning McCormack said Broad should consider whether he should remain the member for Mallee in Victoria.
"I think he needs to work out whether that is entirely his future,"McCormack told reporters on the New South Wales north coast this morning. "I think he's got more concerns at the moment with sorting out his own personal issues.
"I would like to think that somebody who was going to represent the National party was entirely focussed on the people we serve."
McCormack said he hadn't been aware of all the details of the incident until they were reported in the media yesterday, and up until then had thought the issue was a private matter for Broad and his family.
Broad had previously been critical of former Nationals leader Barnaby Joyce who had began a relationship with a staff member, the affair ended Joyce's decades long marriage. He was also a vocal opponent of allowing same-sex couples the right to marry.
While it is understood that Broad travelled to Hong Kong on private business and funded his own flights, questions have been raised regarding the politicians flights from Mildura to Melbourne which were charged to tax payers. There have been reports that Broad will repay $480 as the travel was not part of his work as a member of parliament.
OUTinPerth makes no suggestion that the allegations against Andrew Broad are true, only that they have been made, and he subsequently resigned.
OIP Staff
---