Michelle Visage: "All the weird drag queens were in Perth"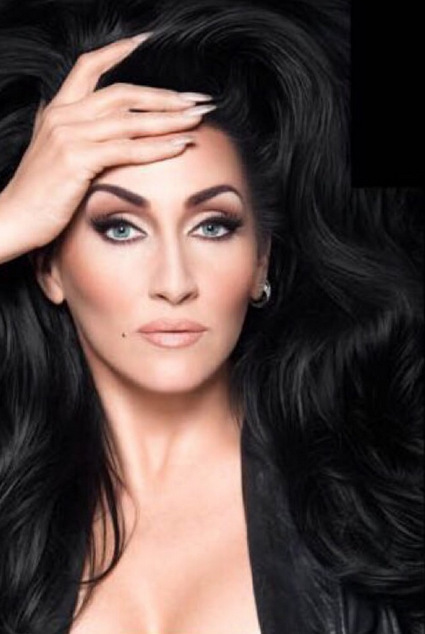 The extravagant finale of 'RuPaul's Drag Race' Season 8 may have just aired, wrapping up one of the most interesting and diverse seasons of the series – but there's no rest for the wicked talent of RuPaul's best squirrel friend Michelle Visage.
Calling me during a brief repose in Philadelphia from the US leg of the RuPaul's Drag Race Battle of the Seasons Tour, Visage reminds me that she came to work.
"It's a grind, honey. There's no time for surprises because it's day in and day out. Get to a new city, maybe an hour or two to go to your room, check in, shower, maybe get a work-out in, meet in the lobby, go to the venue, spend two hours sound checking then two to three hours getting ready, do a show, come back to the hotel, take it all off, shower, get up, meet in the lobby at 5:30am. That's our schedule."
Despite her intense itinerary, Visage is energetic. She tells me she is excited that drag fans are being treated to a double dose of 'RuPaul's Drag Race' this year, with 'RuPaul's Drag Race All Stars 2' right around the corner.
Fan favourites Alaska, Alyssa Edwards and Katya have all been rumoured to be returning for a second round, but Visage was tight-lipped about the specifics.
"It is cutthroat! We're talking about bitches who came to play. Just wait. This season is A-MA-ZING. I cannot wait. All I'm gonna say is… I'm quite tough. I'm. Quite. Tough. This is the second All Stars so they need to be ready."
Arguably best known for her seven seasons judging on the drag reality phenomenon, it is easy to see why Visage is the longest lasting fixture of the panel aside from the program's titular character. Often playing up the 'bad cop' archetype as a reality judge, it is no secret that Visage is a warm-hearted person as well as a stern mentor, incredible vocalist, author and a staunch advocate for the LGBTIQ+ community.
"It's 2016. I don't understand what the rest of the world is waiting for. It's not about gay rights, it's about human rights. When you take away and you strip people of the very rights of who they can marry and who they love, then it puts yourself in a god-like position and I think they get off on the power."
Visage says people who get off of this sort of power play concerns her, wondering how people in their position would respond if it were their child.
"Whatever the situation is, they never put themselves in their position and god forbid it happens to them. It's the same thing with trans people. God forbid any of these people that are fighting trans rights… [have] struggles with gender identity and knows what it's like to walk one day in the wrong skin. Nobody has any idea. They're just seeing it as a sexual perversion instead of understanding how important it is. In this day and age for your Prime Minister to not be allowing marriage equality is so shallow and narrow-minded and primitive and it's time to push Australia into the next decade. It is what it is, the world's going to evolve with or without you, kiddo."
Soon to return for Australia's Battle of the Seasons, Visage was recently in Perth for the Clash of the Queens tour which saw some of our favourite local talent battle it out in for the title. The west coast was in for a special treat this tour, when RuPaul showed up at The Court out of drag to watch the show.
"It was unbelievable. He texted me and said 'where are you gonna be tonight?' and I told him and he said 'I'm staying right by there, I'm going to come!' and I was like 'What? You want to come to a CLUB?' So he came with his boyfriend and his boyfriend's family because they're from Perth and we all went and hung out. I know your girls were having a freak out! The only bad thing was that every city after would ask me if Ru was coming… but he was in Perth on vacation."
Our queens were unshaken by RuPaul's watchful eye and Visage lauded the uniqueness and creativity of Perth's drag scene.
"All the weird drag queens were in Perth, I loved that. They were like the East Village in New York City, you know? All the rebels and the ones who don't play by the rules were in Perth and that made me super happy. It was a small group of people competing compared to the other cities but they were so passionate and amazing and I will always remember Perth for that."
When asked what Perth should expect from Battle of the Seasons, Visage's answer was simple: "The best damn drag show they've ever seen."
"It's not what you'd go see at a bar, it's really not. It's a night out at the theatre. It's a two-hour fully choreographed production from beginning to end. There's group numbers, there's duets, there's video elements, there's audience interaction, we do The Snatch Game live! You will not be disappointed."
RuPaul's Drag Race Battle of the Seasons Tour hits Perth's Astor Theatre on Wednesday 6th July. Tickets available from astortheatreperth.com.
Leigh Andrew Hill
---

Love OUTinPerth Campaign
Help support the publication of OUTinPerth by contributing to our
GoFundMe campaign.