Missy Higgins Announces New Album and Book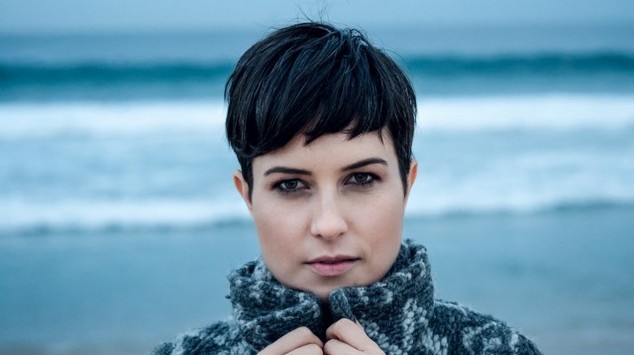 Australian singer-songwriter and generally great person Missy Higgins has announced she will be releasing a covers album and a book.
Both are entitled OZ and will be released on September 19th.
"I couldn't decide between making a covers album or writing a book so I decided to do both at once. Musically it's intended to be a real mixed bag of lollies." said Higgins.
The album will include 15 songs all originally recorded by a diverse group of Australian artists, including the Divinyls, Dan Sultan, The Blackeyed Susans, Something for Kate, Slim Dusty, and Paul Kelly.
There are also a number of collaborations with other artists including Australian musicians Kate Miller Heidke and Dan Sultan.
Higgins will also be joined by punk cabaret star and former Dresden Doll Amanda Palmer for a cover of The Angels' 'No Secrets'. In anticipation, please enjoy this delightful footage of The Angels' 1980 Countdown Performance of the song, which is really made by late frontman Doc Neeson's frenetic, passionate energy while the rest of the band is too cool to perform any more physical movement than is necessary to play their instruments. Even in the guitar solo. Plus it's a really great song.
Higgins will be joined as producer by American orchestrator Jherek Bischoff, who has worked with the likes of Amanda Palmer, David Byrne and Kronos Quartet.
The book, which was made to accompany the album, uses the recordings as a starting point for a number of essays about life and love.
Higgins made the following statement about the project:
"Obviously part of the reason I called the whole project OZ is that it's all about Australian songs. Plus, for the first time, I recorded the whole thing in Australia. However the title has a second meaning. I like the idea of songwriters being like the Wizard in "The Wizard of Oz". Some people think we're special people who have special powers but really we're just scared little people hiding in a backroom somewhere, working like crazy to make sure we don't get found out."
Missy Higgins' three albums 'The Sound of White', 'On a Clear Night' and 'The Ol' Razzle Dazzle' have all reached number one on the Australian charts.
Rumours about the singers sexuality began to arise due to her use of both male and female pronouns in her platinum single 'Scar', a song about the lessons learned from past loves. In 2007 she addressed those rumours on her Myspace page (such was the appropriate medium for addressing rumours in 2007) and came out as bisexual.
At the end of 2013 Higgins became engaged to Broome playwright Dan Lee. Last weekend Higgins announced that in addition to the album and book, she is also in the process of creating a new human being. The couple are expecting their first child in January of next year.
Higgins has won nine ARIAS for her own music, but how does she fair doing covers? Check out this video of her cover of fellow Australian music legend Gotye's 'Heart's a Mess' for Triple J's 'Like a Version':
The album and book are available for preorder from Tuesday August 5th.