Molière masterpiece 'The Misanthrope' gets scintillating modern update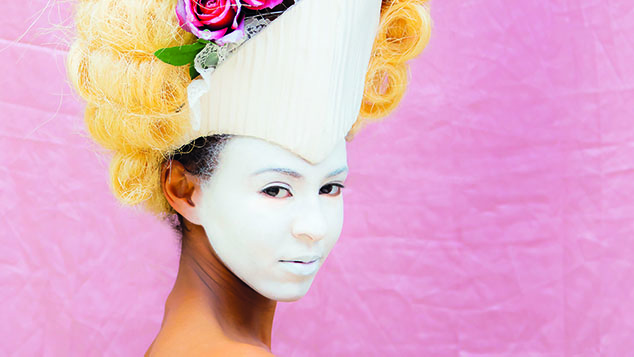 "Molière is the greatest comic playwright in the history of theatre, and Martin Crimp is one of the most provocative of contemporary playwrights," claims Helpmann Award-winning actor, writer and director, Humphrey Bower.
Perth-based Bower is guest directing WAAPA's 3rd Year Acting students in English playwright Martin Crimp's modern adaptation of Moliere's The Misanthrope, to be performed in the Roundhouse Theatre from 14-20 June.
Bower is a Helpmann Award-winning actor, writer and director who has worked in theatre and performance with companies across Australia including Black Swan State Theatre Company, Perth Theatre Company, Yirra Yaakin, Steamworks, Deckchair, Thin Ice, Melbourne Theatre Company, Sydney Theatre Company, Malthouse, Anthill, Theatreworks and independent venues like The Blue Room and La Mama.
He was a founding member of Melbourne collective Whistling in the Theatre in the 1980s and Perth independent company Last Seen Imagining from 2001 to 2007, and was Artistic Director of Night Train Productions from 2007 to 2015.
The week-long run includes a matinee on Saturday 15 June and a post-show discussion on Tuesday 18 June, offering audiences the opportunity to enjoy a Q&A with the cast, creatives and crew.
"The Misanthrope is Molière's masterpiece: a dark satire on human nature and the follies of the French court,"Bower said. "Crimp's adaptation was written in the 1990s, but with a few tweaks it's more relevant than ever in a 'post-truth' world."
In the original play, Molière attacks the smug dilettantism of 17th century French society, its sexual hypocrisy, social game-playing and insincerity.
Alceste, the play's hero, believes he has a right to tell the truth whatever the circumstances. However what if Alceste's determination to tell the truth proves more destructive than everyone else's instinct to avoid it?
Crimp's ruthless update skewers the world of theatre, film and media celebrity: actors, playwrights, directors, critics, journalists, agents, acting teachers and hangers-on – no one is safe.
Bower is enthusiastic about working with the final year WAAPA students,
"Come and see The Misanthrope re-imagined by a brilliant WAAPA Production and Design team, and watch a dream cast of 3rd Year Acting students sink their fangs into it!"
Catch performances at the Roundhouse Theatre at ECU from Friday 14 – Sat 15 June. Book via telephone on (08) 9370 6895 or online at: waapa.ecu.edu.au/boxoffice
OIP Staff, image: Mariama Whitton by Kathy Whitlam
Declaration: OIP Managing Editor Graeme Watson is a casual academic employed by Edith Cowan University.
---