Munich introduce same-sex crosswalk couples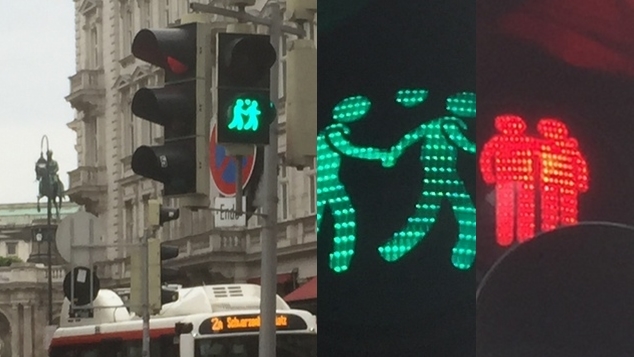 In anticipation of a week of LGBT Pride celebrations, the city of Munich are stopping traffic with specialised road signals that features a symbolic representation of same-sex couples.
Munich's Pride celebrations begin on July 11, in conjunction with Christopher Street Day – a day of remembrance for the events at Stonewall in 1969.
Much as Vienna did in the lead up to the Eurovision song contest this year, the pedestrian signals are installed throughout the city of Munich for the duration of Pride festivities.
The Viennese signals (pictured) remain standing in the Austrian city, after a petition with 20,000 signatures was filed with the local government. Despite the support for the traffic signals, the Austrian government recently voted overwhelmingly against marriage equality.
OIP Staff
Read More
02-07-2015   Austrian National Assembly vote against marriage equality
24-05-2015   Eurovision picks a winner!
22-05-2015   Equality comes to Vienna's crosswalks