Nana Mouskouri: 'Singing is My Life'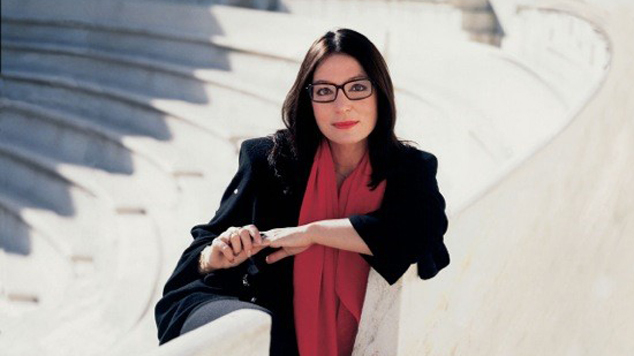 Nana Mouskouri, one of the most successful recording artists in the world is heading to Perth.
Nana Mouskouri breaks into a laugh when I ask her if she remembers the first time she went into a recording studio.
"I remember the first times!" proclaims the singer who recently celebrated her eightieth birthday. "The first time in Paris, I was there for six hours and recorded one song, but I had been in a studio before that, in Greece, I went in with Manos Hadjidakis the Greek author who wrote so many of the most beautiful songs that I've sung in my life. It was 1958."
"I wasn't nervous, I was so anxious to go, and was so happy, I was keen to go. I wasn't afraid, I had nothing to lose, I just wanted to learn." Mouskouri recalled.
Over the last 50 years the Greek superstar has sold over 300 million records. Mouskouri was a truly international artist, she recorded in many different languages and toured the world for decades playing in virtually every nation on the planet. Mouskouri nominates working with Quincy Jones as one of her career highlights.
"I went into the studio with Quincy Jones in 1962, that was in New York." said Mouskouri, "We were there for three weeks and every night Quincy took me to listen to some of the important singers of the time, we'd head off to Harlem and see Sarah Vaughn, Dianah Washington and Nancy Wilson or Nat King Cole. Then we'd head into the studio, I learned so much at that time."
Having retired from performing in 2008 Mouskouri went on to work as a UNICEF Ambassador and had a political career representing Greece in the European Parliament. The singer has since realised that she still wanted to perform, so next year she's coming to Australia for a national tour.
"Singing is my life!" Mouskouri declares "I made my life doing this, there is a lot of meaning for me in being a singer. Last year I started looking for an excuse, a reason so I could say 'I'm back'."
The singer is proud of her on-going work with UNICEF, she as a child of the Second World War she had the first-hand said experience of the problems of war. "It's taken me from South America, to Central America, and Mexico – I've been to Vietnam and Africa, the Ivory Coast and Kenya and so many places".
"The things I have seen, sometimes they are unbearable. There is so much suffering of children." Mouskouri said. "The most important thing is that children need health and education".
Mouskouri shared that she doesn't regret the five years she spent as a member of the European Parliament but she realized that it wasn't the perfect match for her.
"I left because I wanted to, I realised it wasn't a world for me to continue in, it's a different world, it's a world where they are trying to find the right solutions, but it's very difficult."
Mouskouri said she was blessed to have a fan base that spanned generations.
"I've been very lucky in my life, when I was a young mother I had lots of ladies who were younger than me who liked my records, and they have influenced their children…it's the most wonderful gift to have parents who have shared their love of music with their children."
"I've been so lucky to have people like my music for so many years, to have been able to travel around the world and meet so many wonderful people," Mouskouri humbly said.
Nana Muskouri is playing at the Perth Concert Hall on Sunday April 19, tickets are available at Ticketek. Head to the OUTinPerth giveaways page for your chance to score a ticket to the show.
Graeme Watson