New ABC drama 'In Our Blood' will focus on Australia's HIV response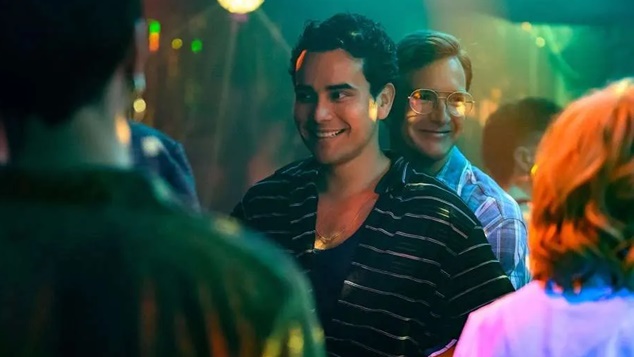 The ABC will air a new drama called In Our Blood. The four-part musical drama series is inspired by Australia's radical response to the discovery of HIV/AIDS in the early 1980's.
The series features an ensemble cast led by Tim Draxl (A Place to Call Home, Summer Love), Matt Day (Rake, Harrow), Jada Alberts (Mystery Road, The Stranger), Nicholas Brown (A Perfect Pairing, Christmas On The Farm), Anna McGahan (Spirited, House Husbands) and Oscar Leal (Bump, Black Snow).
In Our Blood tells the story of people from politics, medicine and affected communities grappling separately with a terrifying new disease. With no cure in sight, they realise they must all work together to succeed, requiring something truly radical: trust.
In the face of moral crusaders and public panic, these courageous, disparate groups join forces to stop the spread of HIV/AIDS and save thousands of lives.
The series is written by Adriano Cappelleta, Jane Allen and Jonathan Gavin and produced by Hoodlum Entertainment.
Sally Riley, ABC' s Head of Drama, Entertainment and Indigenous, said the broadcaster was excited about the new series.
"We are thrilled to be presenting this genre-defying take on an important and inspiring story. Produced by Hoodlum Entertainment and lead by an exciting ensemble cast including the superb Tim Draxl, Matt Day and Jada Alberts, we look forward to sharing this captivating series with ABC audiences off the back of our WorldPride programming."
Hoodlum Entertainment's CCO and series Executive Producer/Producer, Nathan Mayfield was also enthused about the new work.
"We are so excited to bring this ambitious and compelling musical drama to life. Based on Adriano Cappelletta's play and set against the backdrop of the anthemic songs of the time, In Our Blood is inspired by those in government, the LGBTQIA+ community, and benevolent supporters who together led the world in their
response to AIDS in the 80s."
The series was shot in Queensland.
In Our Blood is coming soon to ABC TV and ABC iview
Source: Media Release
---

You can support our work by subscribing to our Patreon
or contributing to our GoFundMe campaign.