New BBC drama focuses on decriminalisation of homosexuality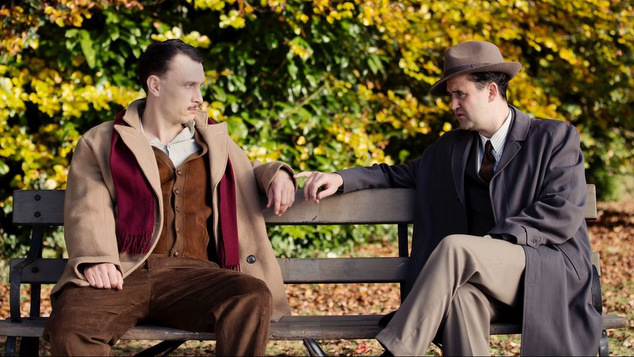 A new BBC drama will mark the 50th anniversary of the decriminalisation of homosexuality in the United Kingdom.
Against the Law will recount the case against British conservative politician Lord Montagu who was arrested and put on trial for being gay alongside two other men, his cousin Michael Pitt-Rivers and journalist Peter Wildeblood.
The high profile case came at the height of the cold war in the 1950's when politicians had vowed to crack down on "the scourge of homosexuality". At the time police officers were often used as agent provocateurs, posing as gay men to entrap other gay men.
Wildebood, Montagu and Pitt-Rivers were accused by two RAAF officers of throwing a wild party that descended into a gay orgy. The officers had been threatened with imprisonment if they did not testify against the trio. Those accused described the encounter as a rather boring party where there was some dancing.
The case has been seen a turning point in pubic opinion about homosexuality and lead to an inquiry which ultimately saw homosexuality being decriminalized in Britain 1967. By comparison, Western Australia would not make similar legal changes until 1989.
Actor Daniel Mays (Rogue One) will play Peter Wildeblood while Richard Gadd will play his lover Eddie McNally who is under pressure from authorities, gave evidence against him, Montagu, and Michael Pitt-Rivers.
Speaking about the upcoming drama Mays said he was proud to be bring the story to life.
"I'm incredibly proud to be part of a drama that tells such an important real-life story. Peter Wildeblood is a fascinating, complex, yet flawed character from a time when being a gay man in Britain was incredibly difficult – I can't wait to bring his tale to life for the BBC Two audience."
Lat week a new British law came into affect that saw all posthumous convictions for homosexuality expunged. Announced early last year and commonly referred to as Turings Law, the law took effect from January 31st.
It is estimated 49,000 men would be pardoned under the new law.
Against the Law will screen on BBC2 later in the year, there is no news of an Australian broadcast at this time.
OIP Staff