New Music: Culture Club, Philip Glass and Georgia Anne Muldrow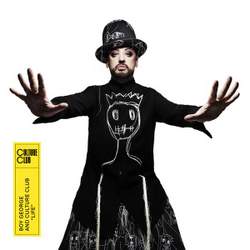 Boy George and Culture Club
Life
★ ★ ★ ★
"Here we are" Boy George declares on the opening line of the first song on Culture Club's first album in 19 years, and their sixth since they debuted in 1982.
Fans will already know many of the songs from their relentless touring Resting Bitch Face, More Than Silence, Family Man, Runaway Train and Human Zoo have been live staples. Culture Club are at their best when they deliver pop reggae and there's lots of it here.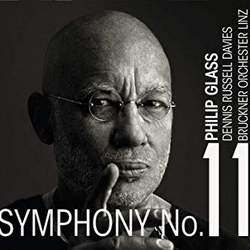 Philip Glass
Symphony No 11
★ ★ ★ ★ ★
Two minutes into the first movement of the latest Philip Glass epic the melody comes bursting in, it's exciting, foreboding, urgent and dramatic. So many themes swirling and repeating. If you love Glass – you'll embrace this new work. The second movement is slower and more romantic, dancers will already be improvising to this, while the third section is filled with drums and mini fanfares that build to a sudden climax.    
---
Fresh Tracks

 
Sylvester – I Need Somebody to Love Tonight (Psychemagik Remix) queer underground classic is delivered with a beautiful makeover  The Prodigy – Light Up the Sky sounds like a classic Prodigy tune we wouldn't want them to mellow Hauschka – Curious tender and ponderous piano tune Emerson Snowe – If I Die, Then I Die it's an E.L.O.x Beatles hybrid glam-rock ballad Meggie Brown – 10 /6 indie Scottish fare TOY – Sequence One first track their fourth album – quality Thomas Bangalter – Riga (Take 5) this 14 minute house opus created by one half of Daft Punk for a Latvian film has recently surfaced online Ty Segall – Lowrider a plodding and doom filled cover of the War classic stripped of its funk Erol Alkan – Spectrum drum filled dance tune Holy Ghost  – Anxious (Tom Moulton Remix) disco master makes epic remix Eris Drew – Hold Me (T4T Embrace Mix) a homage to classic house Silk City & Dua Lipa – Electricity (The Black Madonna Remix) dance floor magic Feels featuring Zan – Assemble two great local artists collaborate, the vocals on this are amazing!       
---
Georgia Anne Muldrow
Overload
★ ★ ★ ★
This prolific artist has put out 16 albums since 2006 and dived into neo-soul, hip hop, jazz, funk and reggae, and there's a mix of styles on this fascinating record. This her first album on Flying Lotus' Brainfeeder label and it deserves repeated listening. Highlights include Overload, Vital Transformation, Play it Up and Canadian Hillbilly. There are so many interesting sounds going on in this album, the vocals are flawless and the beats are complex.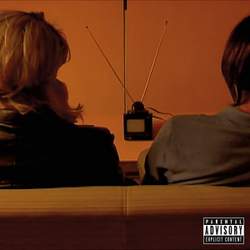 Connan Mockasin
Jassbusters
★ ★ ★
It's five year since his last album and frustratingly this offering is only 30 minutes long, but it's a gorgeous slice of chilled vibes, Opening up with the instrumental tropical jazz of Charlotte's Thong. Strummed guitars, sleepy vocals and tales of unrequited love fill Mono's, and there's an odd spoken word bit about grades and homework later in the album. There's no super catchy tunes like his previous albums have featured, but it's an interesting listen.
Graeme Watson