New Zealand disproves Joyce's marriage equality hurts trade theory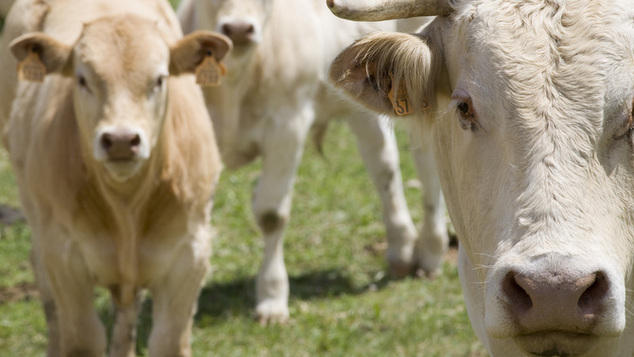 New Zealand's Trade Minister Tim Groser has said he knows of no evidence that showed same-sex marriage had a negative impact on his country's international trade.
New Zealand's politicians have been quick to disprove Agriculture  Minister Barnaby Joyce's concerns that marriage equality could affect Australia's international trade.
New Zealand's MPs have highlighed that New Zealand's trade with China, Australia's biggest Asian trading partner, had actually increased by 3 billion dollars since marriage equality was achieved.
Mr Joyce appeared on the ABC's 'Insiders' program on Sunday morning voicing his opposition to marriage equality. The Deputy leader of the Nationals outlined his concerns that Australia's trading partners would see same sex marriage as decadent behaviour. Mr Joyce's comments came after Liberal senator Eric Abetz said Australia should look towards Asia when it comes to marriage equality.
New Zealand Labour MP Louisa Wall's Marriage Equality Bill was passed in April 2013. Ms Wall has told reporters that she could not recall trade being raised as a concern when New Zealand debated the issue.
William Rolleston, National President of the Federated Farmers said there was no link between marriage equality and trade
"Quite frankly, I think it is a pretty silly thing to say." Mr Rolleston said, describing the comments as a scare tactic.
In The Guardian, Richard Ackland has highlighted that all of the major exporters of cattle that Asian countries may turn to as alternatives to Australia have already have granted marriage equality.
"Maybe our Asian customers would have to turn to Brazil for agricultural products – except that our competitors in this market such as Brazil, Argentina, Canada and New Zealand, all recognise same sex relationships in law." Ackland wrote
Mr Joyce's comments have been picked up by international media and have been widely reported. On the website of the London Evening Standard several commentators created fake profiles of militant gay cows to lampoon Mr Joyce's comments.
OIP Staff, Image: Stock Image – YayMicro | moodboard