Nicolle Flint's bizarre rant against drag performer at YES launch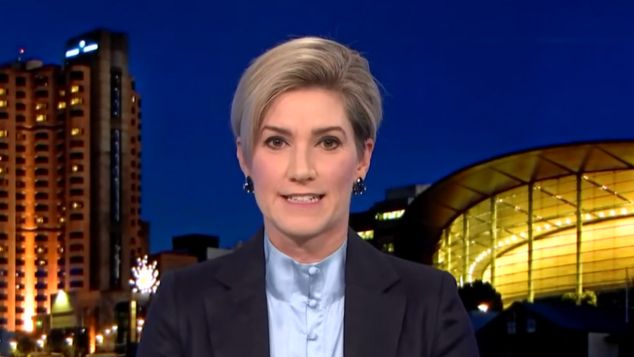 Former Liberal MP Nicolle Flint has questioned why the YES campaign for an Indigenous Voice to Parliament used a drag performer at an event in London, but she offered a bizarre theory linking it to a law change from a decade ago.
The YES campaign held an event in London encouraging Australian expats to vote for constitutional recognition of First Nations Australians and the establishment of an Indigenous and Torres Strait Islander Voice to Parliament.
Among the entertainment at the event was London based drag performer Karla Bear. Who appeared in a sequined Australian flag leotard and draped in the Aboriginal flag, while singing John Farnham's You're the Voice – the official campaign song of the YES camp.
"I can't imagine many Australians were impressed with what they saw." Flint said during an appearance on the Sky News program Credlin.
"All of this stuff stems from, honestly I believe this, from Julia Gillard deleting the definition of women from the Sex Discrimination Act when she was Prime Minister back in 2013 and opening the door to a raft of challenges in particular for women." Flint said.
The discussion was spark by a short clip posted to X, the social media site formerly known as Twitter, by journalist Jacquelin Magnay.
Former Prime Minister Julia Gillard was seated at the front of the event, but how that change to Sex Discrimination Act lead to the selection of a drag performer a decade later remains a mystery of logic.
Flint, former Member for Boothby in South Australia, went on to say she was opposed to drag queens, and complained that Karla Bear's leotard had a high leg cut.
"I think they are highly offensive to women, I think they usually caricature us in a really sexist manner, and I don't agree with the majority of them and how they behave at all." Flint said, adding that she believed the inclusion of a drag performer will have damaged the YES case.
The clip was a point of discussion on almost all of Sky's 'After Dark' commentary shows with many of the guests asking if anyone had asked Indigenous Australians if they approved of drag performers, and others asking if there was any cultural link between Indigenous communities and the drag queens?
Can anyone think of any…..
Karla Bear is a longtime Aboriginal rights supporter who has performed in her Australian flag costume on many occasions over the last few years. She was the first winner of the long running UK competition Drag Idol.
The performer has previously voiced her support for changing the date of Australia Day.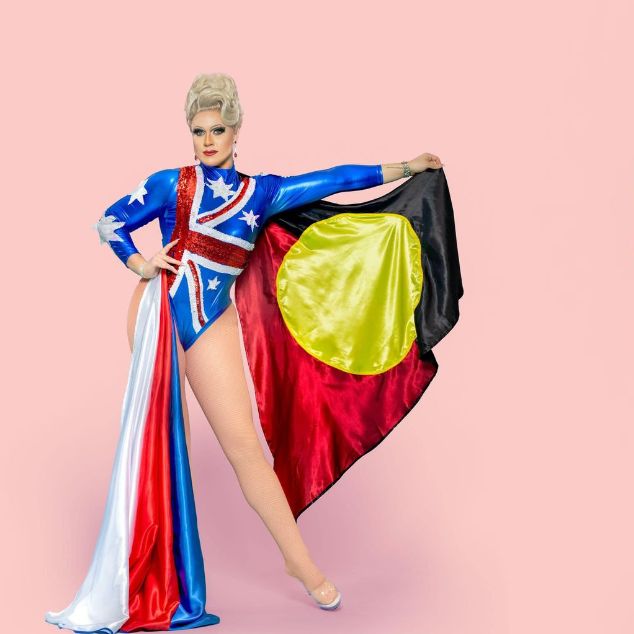 Graeme Watson 
29-09-2023 11:41 An earlier version of this article incorrectly spelled Ms Flint's name. OUTinPerth apologises for the error.
---

You can support our work by subscribing to our Patreon
or contributing to our GoFundMe campaign.