No Apologies: Joanne Brookfield's new book looks at women in comedy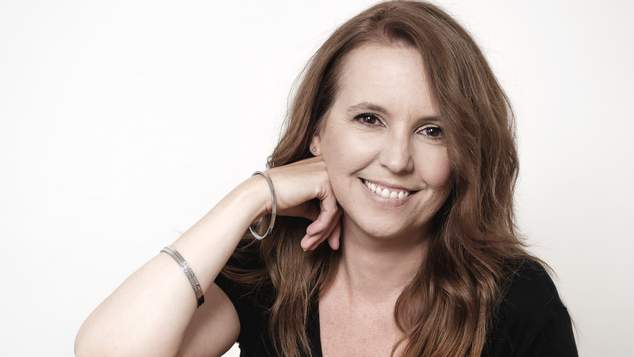 In her new book No Apologies author and performer Joanne Brookfield investigates the world of female comedians. The book sees Brookfield interviewing some of the biggest names in the business and finding out how they claimed their space, found their voices and told their stories to audiences.
To get an understanding of the wide range of experiences female comedians encounter Brookfield talked to some of the veterans of the scene, and those who've just taken their first steps. Women who came out of Perth's comedy scene are also included with Brookfield spending time with Judith Lucy, Roz Hammond and Anna Piper Scott.
Out in stores now, the book includes conversations with trailblazers including Wendy Harmer and Rachel Berger, household names like Denise Scott and Fiona O'Loughlin, Netflix stars Urzila Carlson and Cal Wilson, plus the current queens of Australian TV comedy, The Kates (Kate McLennan and Kate McCartney).
Graeme Watson spoke to Joanne Brookfield about the process of writing the book.
So what did you learn from interviewing a bunch of comedians?
I have a background in comedy myself so one of the things I learned was that my experiences were fairly typical in terms of what it can be like out there.
What kinds of experiences?
My book is about women in comedy, so obviously some of the things that were repeating in the interviews were things like being told 'I don't usually find women funny, but you're alright…' or 'you're pretty funny for a woman'… those kind of boring, tedious things. 'We've booked more women, there's just not enough in comedy!'
There are so many household names in comedy that are women – it's just the journey has been a lot harder to get there.
Yeah – that's one of the reasons why I made a point of having so many women in the book is just to be really clear about that. There's absolutely plenty of women out there doing comedy, and really good comedy. Interesting, inventive, creative stuff covering all kinds of experiences and ideas… particularly for the Rachel Bergers and Wendy Harmers and Judith Lucys of the world who've just been at it for three decades and I tip my hat to them. It would have been much harder when they started.
Judith Lucy joining the Late Show in its second year was an interesting story. It was presented as a groundbreaking thing that Jane Kennedy would not be playing every role on the show anymore…
Certainly in Melbourne with our breakfast radio and drive time radio… it's still very much one woman to the two or three guys. In some ways to have two women on a comedy show was kind of groundbreaking!
You can still tune in to The Project and there'll just be one woman and three guys, or other panel shows. We're not at a point yet where there's five women on Have You Been Paying Attention? We're still not at a point of flipping that paradigm over.
Did you get to speak with any of your personal comedy heroes in this process?
I've spent the last couple of decades reporting about comedy, as well as for a time performing it, so just the process of comedy, the way that it works is that you do get to meet your idols on your own comedy journey as feature acts and supporting acts… what I learned writing the book is that I'm at a point now where I can text them or call them now and ask them to be in the book. I grew up watching people like Rachel and Wendy and Judith so I'm really thrilled that they've very generously given me their stories for this book.
And you spoke to Perth's Anna Piper Scott about her experiences as a trans woman as well?
She's in a really unique position to speak to both experiences because prior to transitioning she has a long background in stand-up comedy, and now she has experiences as a woman and can speak to how her audiences treat her differently. I find her insights are particularly interesting for that reason.
Does social media help level the playing field at all?
It does, and I sort of touch on that in the book as well. That eliminates gatekeepers. In the past if you wanted to get on TV or the radio someone had to say yes or no, but now you can just reach your audiences directly.
No Apologies by Joanne Brookfield published by Echo is in bookstores now. 
---