It's Not Just Me: Local trans men feature in new documentary
A documentary exploring the lives of four Perth based trans men will be making its debut at this year's Revelation Film Festival.
Director Jonathan Messer, who is currently completing his PhD at WAAPA, followed the lives of four very different young men who were willing to share their lives and stories with the world for his latest work It's Not Just Me.
The Western Australian Director sat down with OUTinPerth to explain how the film came to fruition, and why visibility for trans men is so important.
"Initially I was going to follow a man's journey to becoming a woman but when I was undertaking my literature review I realised that there's no trans men in popular culture, you don't see them, and I couldn't work out why that was. In film, we've only really got Boys Don't Cry and there was an Australian film called 52 Tuesdays but the trans character was incidental… so I wanted to explore why trans men were invisible in popular culture but also why trans women are treated as a spectacle by comparison."
Messer explains his basic concept was to follow a trans man's journey from their first injection to a year later and see what effect in had on their lives, until he was approached by his four stars; Simon, David, Max and Logan.
"Logan had a GoPro camera so we decided he could film his own story. What I found interesting by giving Logan the camera was not only that he could tell his own story and defy expectations of the male gaze."
Messer said that while each of the four stars of the film identify as trans men, that is where most of their similarities end.
"One couple begun their relationship as lesbians, then one partner transitioned… and their relationship became heterosexual. I think for a lot of people its very difficult to lose your queer identity because your sexuality and your gender can be so tied together… but when your partner transitions, you're forced to "transition" in your mindset.
"In another story, they begin in a heterosexual relationship and his partner found it very difficult to transition into a homosexual relationship because he never saw himself as gay, he lived as a straight man.
Messer said he was surprised to find not one, but four people who were willing to share such intimate details of their lives.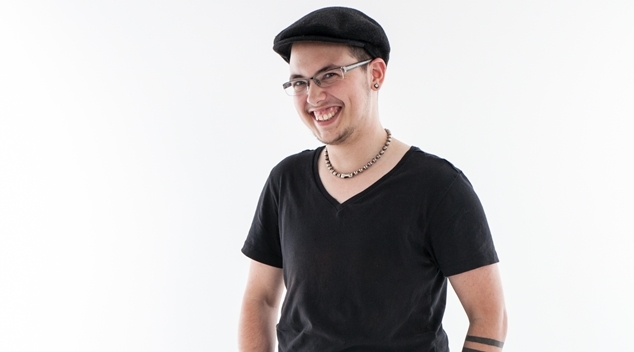 "I'm really thankful that the guys shared their stories with me but it's about agency, it's not my film, it's their film. I ask a lot of questions but they got final edit, two edits each. They all sat down together and watched the film and made final decisions together. I worked with an editor who was also taking notes from the guys so that everyone felt their story was represented truthfully, faithfully and that nothing was manipulated. There are so many transphobic people in the world and I couldn't have asked for better participants and these guys have just shared everything."
Messer says he hopes to contribute to greater trans visibility for trans people who identify as male, after noticing a remarkable absence from popular culture.
"Trans visibility is so important, especially male visibility. I think the reason we don't see trans guys in popular culture is because it's easier to "go stealth". They may not mean to, they just happen to "pass" and so they disappear."
"One of the guys, he said to me that as he was growing up he always felt like he was in drag then suddenly when he was able to live as a man he felt released, and that for me was really interesting. I knew there was a shift, but it was so much more profound and a lot more deep than I could imagine."
David, who shares his story in the documentary, told OUTinPerth he approached Jonathan about the film after noticing a disparity between wider understanding of trans women and trans men.

"When I first came out, before I started medically transitioning, I was very open about it because I realised that no one knew anything about trans men. It was such a foreign concept for so many who asked "why don't you want to be a girl?"
"When it came time to have my first injection someone told me there was a guy who was looking to do a documentary on trans men but couldn't find us, I thought it was a great opportunity to help someone else out!

David explains that he thinks trans women appear in the media more often because they are more likely to align with societal expectations of beauty.

"They see an image of a trans woman as a tall, gorgeous being and look at the transformation and say 'wow look at them now!' meanwhile, when it comes to trans men, the question is always 'why do you want to leave femininity behind?' or 'why do you want to be manly?' and quite often people get so confused about that…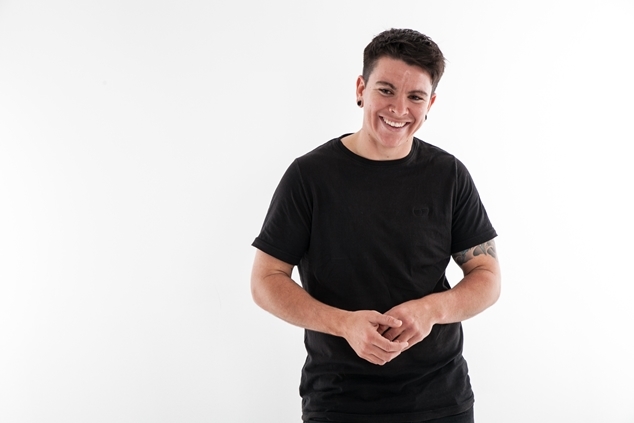 Simon, whose story is also featured, said he wanted to be a part of the film to help others.
"From quite a young age I always knew that I needed to transition, that I needed to be true to myself. I thought it was something that couldn't happen in reality though, I thought it just wasn't possible. When I realised it was possible I wanted to share my story so that people similar to me would have a little bit of hope. If my story could help even one individual I'd be happy with that.
Simon shares that it's the little things, like noticing a change in body odour that really surprised him in his journey.
"My whole teenage life I wore men's cologne or deodorant. I've always gone about wanting to use items labelled as "MAN" because that's what I've always known I am! I guess it was a little frowned upon at the start because I wasn't being the individual people perceived me to be… but once I started to smell like a man and hair was appearing on my body I thought, Finally! It may sound silly to some people but it really made me feel so confident."
It's Not Just Me screens on Sunday 16th July at Luna Leederville and Monday 17th July at Luna SX as part of Revelation Film Festival, which runs from July 6th – 19th. For more information, head to revelationfilmfest.org
Leigh Andrew Hill
Images:- Joel Blakeley // Goblin House Creative
---
Support OUTinPerth
Thanks for reading OUTinPerth. We can only create LGBTIQA+ focused media with your help.
If you can help support our work, please consider assisting us through a one-off contribution to our GoFundMe campaign, or a regular contribution through our Patreon appeal.