NSFW: 'Drone Boning' Uses Drone Cameras in an Inevitable Way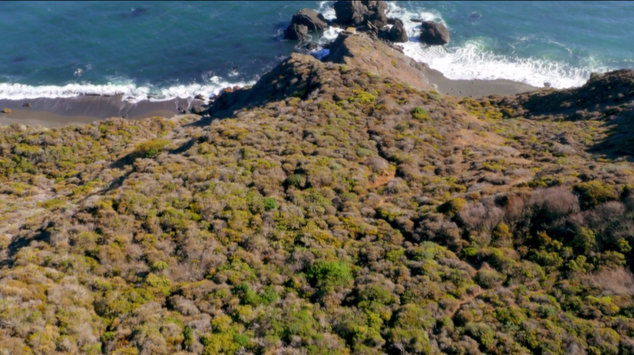 The pornography industry has gone the way of future with 'Drone Boning', a film shot entirely by drones.
Breathtaking aerial shorts of gorgeous landscapes: beaches, the top of a cliff, a vineyard, are punctuated by, you guessed, people boning.
The trailer for 'Drone Boning' has been released, and it serves as a fairly good tourism advertisement for San Francisco, where the entirety of the film was shot.
'Drone Boning' is the brainchild of Ghost+Cow Films. John Carlucci, one half of the filmmaking team told The Daily Dot what the creation of the project involved:
"We had look outs, a blanket team… we would just put them in place, fire up the drone, pull off the blankets and get the shot. The drone only gives you about 20 minutes flytime before the battery kicks out."
If you like your pornography on the scenic side, or if geography really turns you on, this might be the porno for you.
Check out the not at all safe for work trailer for 'Drone Boning' below. We're pretty sure it features some same sex encounters, but honestly it's kind of hard to tell.