New South Wales apologises to original Mardi Gras protesters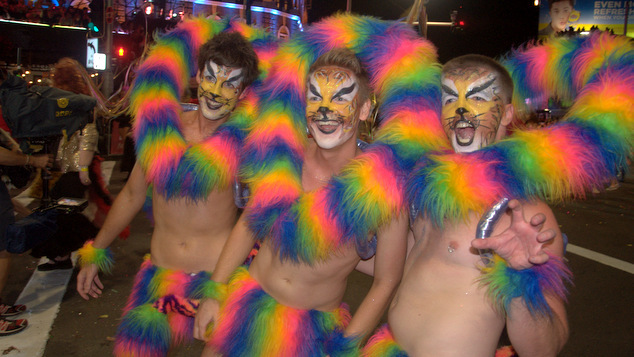 The State Parliament of New South Wales have issued an official apology to the 53 protesters who were arrested at the very first Sydney Gay & Lesbian Mardi Gras in 1978.
Colloquially known as 'The 78ers', the group were marching to protest laws against homosexuality and sodomy which sadly resulted in physical abuse and arrest from police.
Liberal MP Bruce Notley-Smith issued the apology.
"We recognise that you were ill-treated, you were mistreated, you were embarrassed and shamed, and it was wrong," Mr Notley-Smith said.
"I hope it's not too late that you can accept an apology but also we want to recognise that for all of the pain that you went through, you brought about a fundamental change in this society and fundamental change for the many gay and lesbian people like myself, who can be open and relaxed about ourselves."
Mr Notley-Smith said that the 78ers were the game changers.
"For the mistreatment you suffered that evening, as a member of this Parliament, who oversaw the evens of that night, I apologise, and I say sorry."
"As a member of a parliament that dragged its feet on the decriminalisation of homosexual acts I apologise."
Earlier this week, The Sydney Morning Herald also issued an apology to the 78ers for printing their photo and personal information on the cover in 1978.
"The paper at the time was following the custom and practice of the day," SMH Editor-in-Chief Darren Goodsir wrote in a statement.
"We acknowledge and apologise for the hurt and suffering that reporting caused. It would never happen today."
NSW Greens MLA Jenny Leong is calling for the NSW Police to join with Parliament and SMH in delivering an apology to the group, launching a petition addressed to NSW Police Commissioner Andrew Scipione.
"I urge you to recognise the violence and intimidation perpetrated by NSW police on June 24, 1978 at Sydney's first Gay and Lesbian pride march and subsequent actions," Ms Leong's petition reads.
"I call on you to join with the NSW Parliament and the media and issue a formal apology to all 78ers for the hurt and suffering caused by the actions of NSW police."
OIP Staff
Update: This article was edited to add information about Ms Leong's petition.
---
Sources