On This Gay Day: The Pulse massacre took place in Florida
In 2016 tragedy hit The Pulse nightclub in Florida 
On this day in 2016 tragedy struck The Pulse nightclub in Orlando Florida when lone gunman carried out a terrorist attack on the venue.  At the end of the siege he had killed 49 people, and wounded 53 others.
The mass shooting was the deadliest in US history, until the 2017 shooting in Las Vegas that saw 60 people killed and over 400 injured.
On June 12th the gay club was hosting a Latin night when a 29 year-old gunman entered the venue and began shooting people. The situation developed into a stand off between police and the offender as he held people hostage in the night club.  After several hours police entered the building and the gunman was killed in an exchange of fire.
Many of the victims were from Florida's Latino community and most were in their early 20's. Following the event there was speculation about why the gunman had targeted the venue, but months of investigations were unable to provide a definitive answer.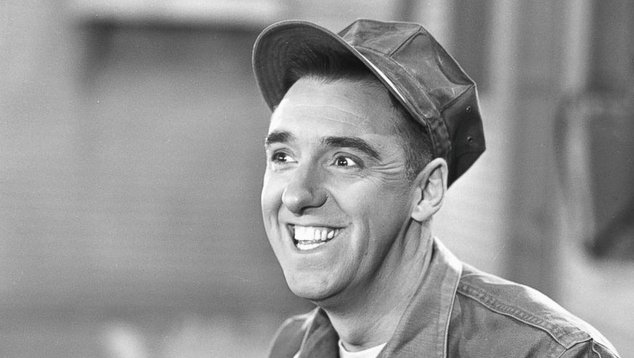 Actor and singer Jim Nabors was born on this day in 1930
Jim Nabors first came to prominence on The Andy Griffith Show, a popular TV show in the sixties. Originally he was hired to play bumbling gas station attention Gomer Pyle for just one episode, but the character was so popular he began appearing on the show regularly.
The following year the character was spun-off into his own show Gomer Pyle U.S.M.C which saw Gomer Pyle join the marines. The show was incredibly popular and ran for five years. A family favourite, it continues to play on television around the world today, more than fifty years after its debut.
Nabors went on to host a TV variety program, and released many records featuring his deep baritone singing. A regular on the cabaret circuit he entertained audiences for decades.
For almost every year from 1972 to 2014 Nabors appeared at the beginning of the Indianapolis 500 singing Back Home Again in Indiana. In 2014 he announced it would be his last time appearing at the event, because health concerns stopped from from travelling.
In the early 1980's he had a supporting role in the musical The Best Little Whorehouse in Texas, starring alongside Dolly Parton and Burt Reynolds.
In 2013, not long after same-sex marriage was legalised in Washington state, Nabors married Stan Cadwallader, his partner of 38 years.
Nabors passed away at his home in Honolulu in 2017, aged 87.
In 1970 The Kinks released 'Lola' 
Lola which proved to be one of the biggest hits for British band The Kinks was released on this day in 1970. The song describes an interaction between a man and the aforementioned Lola, who may be a transgender woman or a cross-dresser.
When the song was first released radio DJ's would often fade it down before it reach the conclusion of the record where it was revealed that Lola was assigned male at birth. In Australia radio stations were given an edited version of the song, which sounded like the recorded had skipped a groove when the clumsy edited was traversed.
The inspiration for the song has been attributed to many different inspirations over the years including the band spending time in gay clubs in London's Soho district, interactions different band members and their management had with different people who presented as transgender, and a meeting with actor Candy Darling, famous for her roles in the films of Andy Warhol.
Today the lyrics of Lola might appear a little insensitive, but over 50 years ago they were many people's first exposure to the idea that people might present as a different gender to the one they were assigned at birth. The song also has a positive vibe with the line "I'm glad I'm a man and so's Lola".  At the time of the record's release singer and writer Ray Davies also made positive comments about the character, "It really doesn't matter what sex Lola is, I think she's alright" Davies told an interviewer.
OIP Staff, This post was first published in 2021 and has been updated. 
---
Do you need some support?
If you are struggling with anxiety or depression, support and counselling are available from:
QLife: 1800 184 527 / qlife.org.au (Webchat 3pm – midnight)
QLife are a counselling and referral service for LGBTQIA+ people.
DISCHARGED: 9364 6909 / waamh.org.au / [email protected]
Discharged is a trans-led support service with peer support groups for trans and gender diverse folks.
Lifeline: 13 11 14 / lifeline.org.au
Beyondblue: 1300 22 4636 / www.beyondblue.org.au
---

You can support our work by subscribing to our Patreon
or contributing to our GoFundMe campaign.