One Nation NSW leader Mark Latham under fire over "disgusting" tweet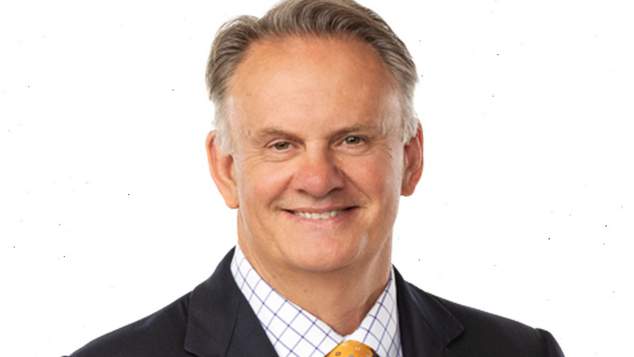 Mark Latham, One Nation's NSW leader, is under fire over a graphic tweet he posted on Thursday morning that targeted independent MP Alex Greenwich.
Latham has been condemned by Prime Minister Anthony Albanese, and Pauline Hanson's the federal leader of his party has demanded he make a public apology.
On social media site Twitter Latham responded to a news story that quoted Greenwich. The report related to the riot outside an event in Sydney last week where Latham was speaking. A small group of LGBTIQA+ protesters were rushed by hundreds of men outside a church in suburban Sydney. Police were forced to protect the group of around 12 protesters from the onslaught.
In the article Greenwich was quoted as describing Latham a "disgusting human being" who risks causing "a great deal of damage to our state". Latham responded to the tweet from 22nd March saying "Disgusting?" before adding a graphic and homophobic comment.
OUTinPerth has chosen not to repeat the comment. Social media users shared their alarm about the tweet, and after three hours it appeared that the politician had deleted the post.
Greenwich said he did not wish to engage with the comment.
"I understand this tweet has been taken down, I don't intend to engage with the matter further. My focus in the Parliament will be working with the majority of members to support the LGBTQ community to progress important reforms," said Greenwich.
Later in the day during an interview Greenwich said he would never expect an apology from Latham.
"When you're in public office as an openly proud gay man you're going to get targeted but I'm more focused on the majority of people across the state who love, support and celebrate the LGBTQI community."
"I am not going to get an apology from Mark Latham so I'm not going to expect an apology. No point asking."
Other members of the NSW parliament however stood up and condemned Latham's comments. NSW's new Environment Minister Penny Sharpe said Latham's comments had made her feel "physically sick".
"It's been a long time since I've seen something that awful said out loud in public, it really is completely unacceptable," she said.
"People have been bullied over these issues over time. I've worked with families whose sons were murdered in the 70s and 80s through violence against gay men.
"This is a serious matter and it brings back a lot of terrible memories that really I thought we had gotten through."
Sharpe highlighted that Latham's words could have a huge impact, especially on young LGBT people.
"They shouldn't be listening to this kind of material, we love every person no matter who they are.
"It also doesn't reflect who New South Wales is, we've just had World Pride, this incredible celebration of inclusion and people really being able to be who they are."
Pauline Hanson released a video condemning Latham's comment. Hanson said she had been unable to contact Latham but publicly called on him to make an apology.
"I don't condone them, and neither do my members of Parliament or party associates. I think they are disgusting," Hanson said of Latham's comment.
"I have clearly sent a text message to him, telling him my views, and also I have asked him to give the people an apology."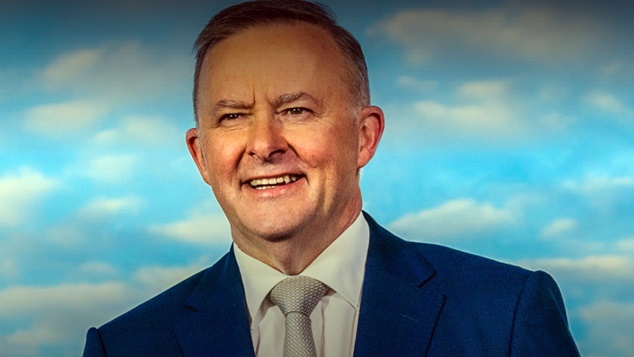 Speaking to Ten News, Prime Minister Albanese said "hateful speech" was never warranted in public life.
"I am concerned that with social media we seem to have a circumstance whereby people would say things through various applications they'd never say to someone face to face and we know that can be very hurtful and it can have drastic consequences."
Latham looks set to be reelected to the NSW parliament. He was only halfway through his eight-year term but took advantage of a loophole in the rules which allowed him to renominate, extending his time in parliament by an additional four years.
A former federal leader of the Labor party, Latham served as Opposition leader from 2003 until 2005. He led the party to defeat at the 2004 election. After leaving the federal parliament, and the Labor party, he joined Sky News co-hosting the program Outsiders. 
He was sacked from Sky News in 2017 after he made a series of insulting comments in quick succession, including suggesting a Sydney school boy looked gay, alongside comments about news colleague Kristina Kenneally, ABC radio presenter Wendy Harmer, and the teenage daughter of the Governor of the Reserve Bank of Australia.
While his contract as a presenter on Sky News was terminated, he was soon back with the broadcaster as a regular guest, often appearing almost daily across a range of shows.
He joined Pauline Hanson's One Nation Party, after a short stint as a member of the Liberal Democrats.
Tonight Sky News host Andrew Bolt said he'd dropped Latham from appearing on his Thursday night show, and he'll never been invited on in the future.
"I'd asked Mark Latham to come on tonight to explain what went wrong for him in the NSW election. But as you can see, no Mark. Nor will there ever be," Bolt said.
Bolt described the comment posted by Latham as something a "scumbag" would write.
"I don't think he'll ever live it down. He will be a pariah, and not just here at Sky. I wonder how he will be able to function as a political leader when he's earned the contempt of so many for his abuse."
OUTinPerth reached out to Mark Latham for comment but did not receive a response.
---
Do you need some support?
If you are struggling with anxiety or depression, support and counselling are available from:
QLife: 1800 184 527 / qlife.org.au (Webchat 3pm – midnight)
QLife are a counselling and referral service for LGBTQIA+ people.
DISCHARGED: [email protected] / discharged.org.au
Discharged is a trans-led support service with peer support groups for trans and gender diverse folks.
Lifeline: 13 11 14 / lifeline.org.au
Beyondblue: 1300 22 4636 / www.beyondblue.org.au
---

You can support our work by subscribing to our Patreon
or contributing to our GoFundMe campaign.