NSW police charge two men over clash with LGBTIQA+ protesters
NSW Police have charged two people following a violent confrontation between hundreds of men and LGBTIQ protesters outside a church where One Nation NSW leader Mark Latham was speaking on Tuesday night.
Warning: This story includes footage of assaults and threats of violence which might be distressing to some readers. For 24-hour crisis support and suicide prevention call Lifeline on 13 11 14. For Australia-wide LGBTQI peer support call QLife on 1800 184 527 or webchat.
Latham was appearing at an election forum at St Michael's Church in Benfield in Sydney's southwest. Members of the activist group Community Action for Rainbow Rights went to protest against his party's anti-transgender policies, but they were met by a violent mob of men, many wearing 'Christian Lives Matter' t-shirts.
Riot police were called in and were forced to surround the 10 protesters for their protection, footage from the incident posted by the group appear to show one member of the mob allegedly assaulting a female member of the protest group.
The protesters had been located about a block away from the church, but a large group of men quickly surrounded them and they needed to be rescued by police.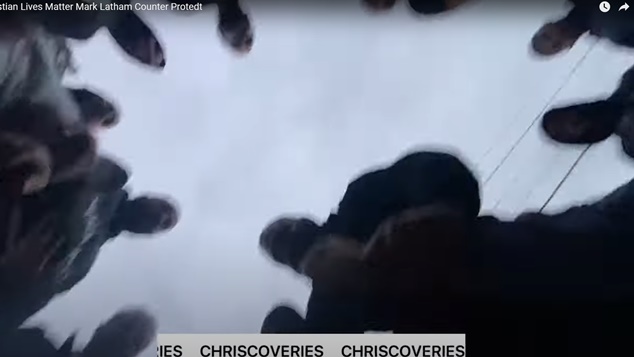 YouTuber Chriscoveries often captures protests in Sydney but his live stream of a Tuesday night's event was cut short when he was allegedly pushed to the ground, his video capturing chilling images of men crowding around him.
He has confirmed he is okay, aside from some cuts and bruises, but his equipment has been damaged and his phone was smashed. A 34-year-old man was arrested and charged with encouraging the commission of crimes. He will appear in Bankstown Local Court on 11th April.
Police have confirmed that officers from the Campsie Police Area Command were called to the church around 5pm on Tuesday, when they arrived glass bottles and other projectiles were thrown at them. In response to that the Public Order and Riot Squad was also called in. A male constable was injured in the attack, and he taken to Canterbury Hospital.
A second man was also arrested and charged with assault. The 41-year-old will appear in court on 30th May.
Speaking to the media on Wednesday NSW police superintendent Sheridan Waldau said officers were reviewing video footage from the incident and more arrests were expected.
"A group of protesters of about 10 people were within the vicinity of Margaret Street, further along the street from where the church was, when a mob of about 250 people from the event rushed down the street," Waldau told media.
"Police were present on the scene and were able to stand between the protesters and the mob of people. A number of projectiles were thrown at the police and at the members of the public."
After the Riot Squad was brought in police we able to assist the protesters.
"We were able to push the mob back. We were able to push the protesters into a police vehicle and remove them safely from the scene of the incident," Waldau said, adding that it took police 30 minutes to push the violent mob back on to the church grounds.
"This was a very violent confrontation that occurred at an event which was supposed to be a peaceful protest… this incident will not be tolerated. This type of violence is not to be tolerated by New South Wales Police," he said.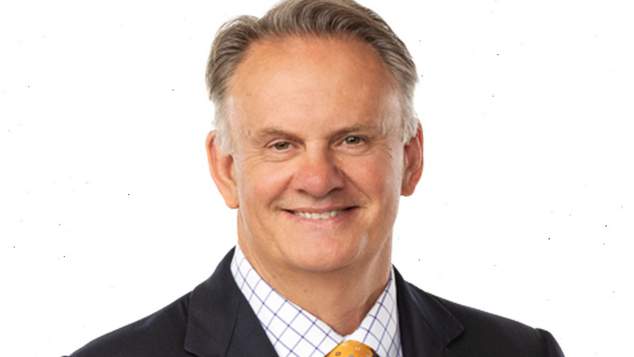 Appearing on Sydney radio station 2GB on Wednesday morning Latham condemned Community Action for Rainbow Rights saying parishioners of the church had become upset because the protest group had access to the church.
"The police informed me that out the front, there had been chaotic scenes – the equivalent of a riot – where some of the parishioners took exception to the fact that access to their church was going to be blocked by these transgender protesters, and they took matters into their own hands, which was wrong," he said.
"I think blocking roads and access to church is definitely wrong in that setting," he said. "People like myself, a politician running for elected office, should be allowed to make his speech without that kind of action."
On social media Latham said he hadn't seen what had happened but "No one should take the law into their own hands. Violence and political events in wrong."
Independent Sydney MP Alex Greenwich accused Latham of fuelling hate and practicing lazy politics by targeting minority groups.
"Mark Latham is a disgusting human being and people who are considering voting for One Nation need to realise they are voting for an extremely hateful and dangerous individual who risks causing a great deal of damage to our state," he said.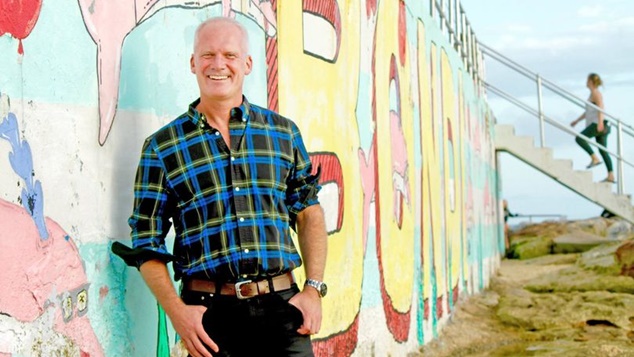 Health organisation ACON condemned the violence directed at LGBTIQA+ communities.
"In the strongest possible terms, we condemn the violence that was directed at our communities in Belfield in Sydney's southwest last night." CEO Nicholas Parkhill said on Wednesday.
"These acts of hate and violence have caused significant harm not only to those participating in the demonstration but they also ripple through our communities and create ongoing fear and apprehension. What we saw was shocking, distressing and vile.
"Violence directed at our communities is nothing new – we have been here before. But now we are seeing this play out in more brazen and elevated ways for trans and gender diverse communities, not just here in Australia but also around the world.
"We cannot take for granted the hard-fought gains that have been made for LGBTQ Australians and these events are an example of why strong political leadership is crucial for our communities.
"Our lives are not to be politicised. Our communities deserve dignity, respect and a society free of hate and violence.
Parkhill said there had been a significant increase in demand from support services over the last few weeks. Sydney has experience attacks on rainbow artwork during WorldPride celebrations, a visit from UK based anti-transgender campaigner Kellie-Jay Keen, protests against queer cabaret performer Reuben Kaye, and scenes of mobs of men intimating people in the inner-city suburb of Newtown.
"Demand for our counselling and support services, particularly for those who have experienced violence, has increased over the past few weeks. ACON is here for support to those needing help.
"Anyone in our communities who needs assistance or experiencing distress, please contact ACON on (02) 9206 2000 or visit www.acon.org.au. We are here for you." Parkhill said. "Anyone with information or mobile phone footage relating to the events in Belfield are urged to contact Crime Stoppers on 1300 333 000."
OIP Staff
---
Do you need some support?
If you are struggling with anxiety or depression, support and counselling are available from:
QLife: 1800 184 527 / qlife.org.au (Webchat 3pm – midnight)
QLife are a counselling and referral service for LGBTQIA+ people.
DISCHARGED: [email protected] / discharged.org.au
Discharged is a trans-led support service with peer support groups for trans and gender diverse folks.
Lifeline: 13 11 14 / lifeline.org.au
Beyondblue: 1300 22 4636 / www.beyondblue.org.au
---

You can support our work by subscribing to our Patreon
or contributing to our GoFundMe campaign.