Opinion piece from OUTinPerth shared on Queerty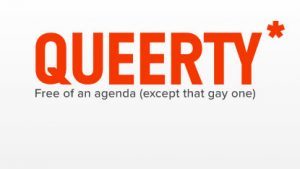 An opinion piece published in the April edition of OUTinPerth magazine has been noticed and shared by Queerty, one of the biggest LGBTI news sites in the world.
Anthony K.J. Smith shared his thoughts and experiences about how people living with HIV are treated by others.
The article shared the experiences of several local gay men and the reactions they have experienced when people discover they are HIV positive.
Smith calls on men who are HIV negative to make sure they are educated about the virus so they don't perpetuate discrimination.
"I call upon my fellow HIV negative guys to learn about HIV. To read up about stigma and disclosure. To think through your assumptions about HIV. To get tested."
Smith advocates that HIV status is something that should never stand in the way of a relationship.
"If you meet Mr. Right and he turns out to be HIV positive, he's still Mr. Right."

Smith said in the article.
Now Queerty, one of the most popular LGBT websites in the world has highlighted the article, kicking off a debate on the topic on the US based website's discussion forums.
Opinion pieces and stories sharing people's personal experiences are always among the most read articles on OUTinPerth, and they have a long life-span.
Previously stories about gender reassignment, having gay children and bi-visibility have been immensely popular posts on OUTinPerth.com
If you have a great personal perspective you'd like to share or an opinion on something that needs to be heard, email us and pitch your idea.