Party Time with Dan Slater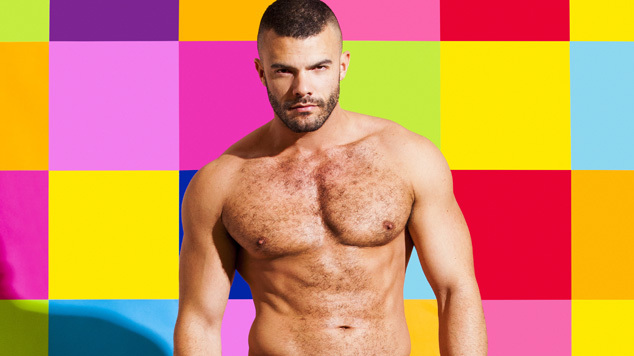 Dan Slater has been bouncing around the globe this year playing gigs in many different countries, the jet set DJ is set land in Perth this month.
You're currently DJing around the USA – what have you been up to?
This is my second tour of the US this year, and it's been CRAZY! I've had an awesome time DJing in Miami for Winter Party, Chicago at Hydrate, Palm Springs for White Party, and Los Angeles at FRESH. Before I head back to OZ I'm also DJing for Matinee in Las Vegas which I'm completely pumped for!
What tracks are you loving at the moment?
Ellie Goulding – Love Me What You Do (Leo Blanco Remix), Nacho Chapado, Ann Shine – Everybody´s Free (Club Anthem Mix) and Aron – No Drama feat. Beth Sacks (Original Mix)
Your remix of Paulini's new track 'By My Side' is about to be released, what did you hope to bring to the song in your remix?
I love spending time in the studio because it's a great creative outlet. I originally had a different idea for the song, but the remix went in a different direction. It has an uplifting feel and a good commercial house vibe. Most importantly Paulini loves it and we can't wait for the release.
How was your recent cruise trip? Did you get sea sick?
Yes, I was recently DJing on the Atlantis cruise from Singapore to Hong Kong. We sailed up through Thailand and Vietnam and got to see some beautiful places. The parties were great fun too, people went to so much effort every night.
I didn't get sea sick, but on our last night we did sail into a typhoon which made DJing very interesting. Especially when the boat is rocking, and people are moving from one side to the other!
When did you last have a wild night out?
I had a wild night out in Miami during Winter Party. Ralphi Rosario and Abel who are Rosabel were DJing, and it was definitely a night to remember. Great music, and it was an incredible venue and production. Plus I got a chance to see friends I don't get to very often.
Dan Slater will be at Connections Nightclub on Saturday June 20th
Graeme Watson