Passports Open to Transition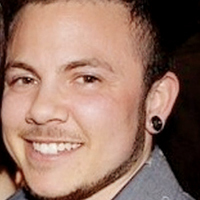 The Department of Foreign Affairs and Trade (DFAT) has changed its passport policy to make obtaining a passport in a person's preferred gender easier.
Previously, a person was required to submit a revised birth certificate or a gender recognition certificate from the Australian Registry of Births, Deaths and Marriages (RBDM) showing their reassigned gender before a passport would be granted.
However, the criteria for changing a person's sex on their birth certificate are restrictive and exclude those who are married or have not had specific gender reassignment surgery.
Criteria for changing sex with the RBDM vary slightly from state to state, although all states require the person to be unmarried so as to avoid the creation of same-sex marriages.
Legislation in WA states that a person must undergo a 'medical or surgical procedure (or a combination of such procedures) to alter the genitals and other gender characteristics of a person, identified by a birth certificate as male or female, so that the person will be identified as a person of the opposite sex.'
WA Gender Project chair, Aram Hosie, says that while the legislation does not detail specific surgical procedures, it has come to be interpreted as full sexual reassignment for transwomen and chest surgery and a hysterectomy for transmen.
'I don't know where those requirements have come from – they're not in the legislation,' explains Hosie.
'Those requirements absolutely are too restrictive, they're arbitrary and hard to rationalise and they should be dumped, but I'm not sure it's the legislation itself that is at fault.'
It is hoped that a landmark legal case launched by two transmen in WA will help ease restrictions on birth certificates, but until then the change to passport policy is a step in the right direction.
A compassionate clause which allows for married people to receive a passport in their reassigned gender without changes to a birth certificate will now be extended to others on a case-by-case basis.
The changes were made as a result of a complaint to the Australian Human Rights Commission (AHRC) by the WA Gender Project in which Hosie used himself as an example.
'I applied for a M (male) passport and was refused, and then took the refusal letter to the AHRC,' said Hosie.
'A mediation meeting was called by the AHRC between myself and DFAT in December of last year – and it was out of that the policy amendments were produced.
'I am now the proud owner of an M passport.'
You can read all the information on Sex and Gender Diverse Passport Applications at: www.passports.gov.au
***