Paul Lekakis 25 Years Since 'Boom Boom'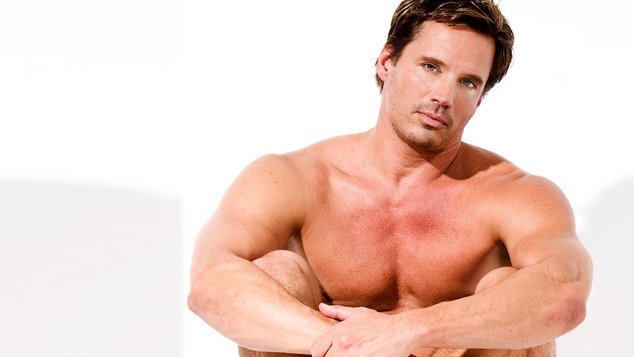 It's twenty five years since Paul Lekakis was at the top of the charts in Australia with his hit Boom Boom (Let's Go Back To My Room). The hi-NRG dance hit was massive in the gay clubs but also went to the top of the local music charts. To celebrate the 25th anniversary of this evergreen dance tune OUTinPerth caught up with Paul Lekakis to find out what he's up to now.
It's 25 years since your first hit, Boom Boom (Let's Go Back To My Room), how did you first get into making music?  
I was always singing in school and church choirs. I started recording when I met dance producers in Milan Italy when I was there modeling in 1986.
Where has the song taken you over the last 25 years? 
All over the USA, Canada, Europe, Asia and the Middle East….I know I'm forgetting somewhere! It has always been a dream of mine to come and sing and perform in Australia! Since my song Boom Boom hit number one so many years ago. It's been a long time dream. Hopefully it will happen, if it's meant to be!
In 1990 you worked with producer Shep Pettibone, around the same time he was making Vogue with Madonna, what was it like working on your Tattoo It album?
He was great! I learned a lot about music hanging out with him in the studio while he remixed all the big artists.
You're new single is coming out soon, What can you tell us about it?
It's a fun dance track with a lot of female background vocals. I wrote it that way. I wanted to do a girl vocal heavy record.  It will be released by CAMP Entertainment and distributed worldwide.
I saw on your Facebook page that you've been sober for 15 years, what can you tell us about his journey?
It's been great. I wouldn't change it for the world!
I read that you've publicly spoken about being HIV positive, what do you speak about when you accept speaking engagements?
Everything. Nothing is off limits!
We saw your paintings on your Facebook page, tell us about this side of your artistic expression.
I used to create more Art when I was a kid. Then recently I started a painting class and it all started flowing out of me. I love painting abstract. I paint from a different side of my mind. It's a trip!
You look great! How do you keep so fit?
I live in Hollywood so..the pressure? I change up my workouts a lot, yoga, running, dieting, dancing, some weights (light weights these days!) Muscles have memory, thank god!
Graeme Watson