Perfume Genius is Bright to Behold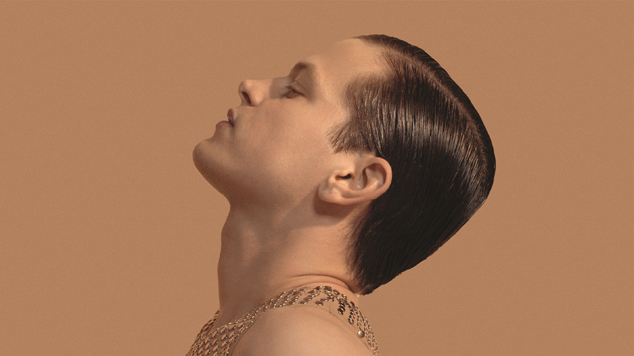 Mike Hadreas, who performs as Perfume Genius, released his third album last year. It was a collection of songs that had critics clamouring for adjectives as the musician delivered a record that was distinctly different to his previous output.
While the first two Perfume Genius records contained songs that were filled with tender lyrics, pianos and strings. The new album 'Too Bright' showed that Hadreas had something deeper to say about identity, body image and homophobia and a darker sound to convey those thoughts.
Hadreas chatted to OUTinPerth from his home in Seattle. Over the weekend former REM front man Michael Stipe had delivered a surprise performance and had included a Perfume Genius song in his set. Hadreas admits he was pretty excited to hear the news.
"It feels awesome," Hadreas exclaimed, "I grew up listening to him and being a big fan of his, it's a pretty crazy feeling when someone you love covers something that you did."
Hadreas admits that he did think about how this new direction would be received by his fans, but notes that his worry about the release was less than the anxiety that had gotten to him while attempting to make the follow up to his previous work.
"For sure, but I'm very proud of it and it's the first time I felt very certain of the music I'd made. I thought it was good.
Usually you think that something's good for about a week, and then delete it." Hadreas laughs.
"Still I had no idea if other people would like it, I didn't know if people who like my quieter music would like it, or if I'd get new listeners from it. It's still pretty risky."
Hadreas shares that he went through a long period of anxiety before he started making the record.
"There was a long process to get to the point where I wrote all the music for it. I really struggled with my ego, and worrying a lot about my career and what people would think of the songs. I stalled for a long time before writing.
"I knew it was the music I was supposed to be making. I knew that I was talking about things that were important to me and it felt very real and honest.   It sounds cheesy, but I felt inspired and knew that I liked it, it sounded good to me, whether it would sound good to other people? I didn't know, but I knew I'd made the album I was supposed to."
While the singers lyrics are often extremely personal and honest, Hadreas said there are times when he treads more carefully.
"I guess when it's not just about me. I have a song on the second album and a lot of it is my Mom's story. I was worried that she wouldn't like it and she would be uncomfortable. I played that song for her and we talked a lot about it before the album, but that's when it gets weird, when we start writing about other people."
Hadreas laughs as he tells me his own well of creativity is far from dry.
"When it comes to shitty experiences and insecurities, I've got enough of them to talk about for a couple more albums."
When recording 'Too Bright' Hadreas collaborated much more than on previous albums. Portishead member Adrian Utley served as producer for the record. Hadreas said that collaboration has become an important part of his creative process.
"It's become more and more important as times gone on. Mainly just through having that option. I wrote this album knowing I was going to go into the studio. I keep that in mind now when I'm writing, it doesn't feel as much as me being on my own."
"I'm really happy with who ended up realizing the songs, I love them all. It was like Kismet."
One topic Hadreas often touches on in his work is homophobia but when asked when he last encountered homophobia he admits it was largely internalised.
"It was probably me, that's the weird thing," Haread said. "I've become more hermit like when I get home. When I'm on tour I wear my nail polish and flowy things, then when I come home I take it off and wear a hoody and become anonymous. I feel like a spy which is a really strange feeling.
"We've moved out of the city, and it's not like the likelihood of me being yelled at or someone stopping me to have some weird Christian conversation is higher. But it's easier for me if I want to go get a sandwich to be more incognito, and that feels like homophobia.
"I had a guy come up to me recently and ask me, 'Hey are you gay?' and I said 'Yeah', and then he went on to some long discussion, and he wasn't mean or threatening me but I just thought, I'm just waiting for the bus, I didn't ask to have this conversation. Then I thought about what I was wearing…but even when I'm dressing down, it's still pouring out of me."
Perfume Genius is playing at the Chevron Festival Gardens on February 13th with support from Aldous Huxley. Head to www.2015.perthfestival.com.au for tickets. The album 'Too Bright' is available now.  
Graeme Watson