Plebiscite related mental health concerns grow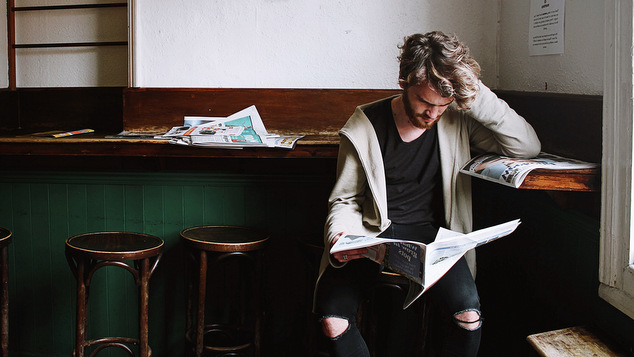 Newly released research is showing that LGBTIQ+ people in Ireland suffered increased psychological trauma during the country's referendum on marriage equality last year.
A report from The University of Queensland and University of Victoria has shown that the most LGBTIQ people in Ireland would not want to repeat the experience.
Researchers utilised Facebook and other social media  platforms to survey more than 1600 people involved in Ireland's May 2015 referendum to recognise same sex marriages.
The study results show only 23 per cent of the participants in Ireland's "Yes" campaign would go through the campaign again even though it delivered a positive result.
Nearly 75% of people who took part in the survey said the referendum debate had a negative effect on younger LGBTIQ+ people and the children of gay and lesbian parents.
The new report comes in the wake of Australia's peak mental health group calling for the government's plebiscite plan to be dumped.
Last week one of the nation's leading mental health experts, Professor Patrick McGory, warned a public campaign could increase the risk of self-harm and suicide in the already-vulnerable LGBTI community.
"Things will be said which will hurt people. Many of them are already vulnerable. There's definitely risk involved," Professor McGorry told Fairfax Media last week. "Anyone working in mental health would be concerned about it."
Mental Health Australia, which represents a wide variety of mental health organisations across the country, said the Turnbull government should ditch the plan to hold a plebiscite.
The organisations Chief Executive Frank Quinlan said the same-sex marriage debate was already having a negative impact on LGBTIQ people, especially young people.
Quinlan said urgent additional funding would be required for mental health services if the plebiscite proceeded.
It has also been revealed that Lifeline, have added 'Marriage Plebiscite' as a category to classify calls to it's service under. The suicide prevention organisation keeps a record of the main reason each client calls the help line.
Late last week during a meeting with number of LGBTI groups Attorney General George Brandis reportedly suggested that the government may be willing to add additional funding to the plebiscite roll out to cope with the expected increase in demand for mental health assistance.
The cost of additional services has not been determined but it would be on top of the $200 million already proposed for the plebiscite's delivery.
OIP Staff
---
If you are struggling with anxiety or depression, support and counselling are available;
Lifeline: 13 11 14
beyondblue: 1300 22 4636 / beyondblue.org.au
QLife: 1800 184 527 (Free) / qlife.org.au 
(QLife are a counselling and referral service for LGBTIQ+ people)