Police investigate 'Decapitate TERFs' sign at Scottish rally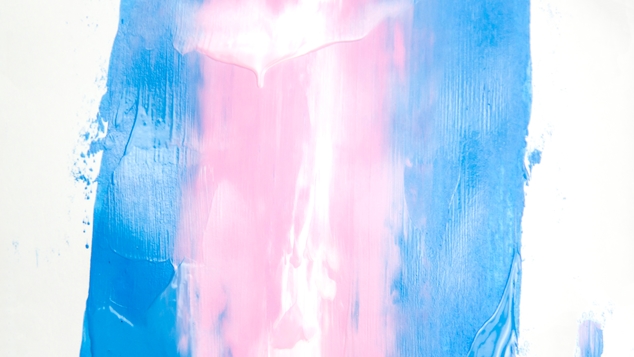 Scottish police are investigating an offensive sign that appeared at a rally in Glasgow on Saturday, while politicians who stood in front of the sign have been criticised.
The rally in Glasgow was protesting moves by the British parliament to overrule gender identification laws passed by the Scottish parliament.
The Transgender Reform Bill was passed by the Scottish parliament in December. It would have made it easier for transgender people to gain a gender recognition certificate. The law change would have meant that people could get the certificate without a medical diagnosis.
The law was blocked in the British parliament by Secretary of State for Scotland Alister Jack, who has the power to veto laws created in Scotland. The move brought hundreds of people onto the streets of Glasgow, one of Scotland's largest cities.
During the rally Scottish politicians spoke to the media about their support for the rally, but they've come under fire for a sign that appeared in the background that read "Decapitate TREFs." alongside a picture of a guillotine. Another sign in the throng of placards read "I eat TERFs and Torries".
TERF is an acronym for Trans Exclusionary Reactionist Feminist and is considered by many people to be a slur. Many anti-transgender campaigners however have embraced the word using it their podcasts and wishing each other "Merry Terfmas".
Scottish National Party MPs Kirsten Oswald, Alison Tewliss and Stewart McDonald, and Kaukab Stewart, who is a Member of the Scottish Parliament, have been condemned for appearing in front of the sign.
Author JK Rowling, a vocal opponent of changes to the process for gender recognition, tweeted "A few of Scotland's wonderfully progressive and kind politicians, posing proudly in front of banners calling for women to be decapitated and eaten."
Stewart has subsequently told the media that she was unaware of the sign when the photograph was being taken.
"I utterly disagree with them," she said.
"Violent hate speech is totally unacceptable and has absolutely no place in our public discourse."
Oswald also posted a message saying the sign did not represent her views.
"That's a horrific sign, and it wasn't there when I joined the demo. It most certainly doesn't represent my views and isn't language I would ever use. Violent hateful language, of any kind, is unacceptable and has no place in the peaceful movement for LGBT equality and democracy."
McDonald said the person who made the sign was a 'moron" and had probably broken British law.
"The violent sign at yesterday's rally is utterly heinous and condemned without question. I suspect it may even be unlawful. The moron who made it and is holding it has done those protesting for trans equality and democracy no favours – quite the opposite."
Police have confirmed they are looking into the incident.
Prominent Australian transgender rights advocate Roxy Tickle has also called out the signs, saying they are deplorable.
"I think these signs are deplorable and I hope we don't see them here. Our society is finally accepting gender diversity. Let's speak to the community and ignore the terfs." Tickle posted to Twitter alongside an emoji of the transgender pride flag.
The furor is reminiscent of a moment in Australian politics. In 2011 Opposition leader Tony Abbott, stood alongside coalition MPs including Bronwyn Bishop, Ken Wyatt, Sophie Mirabella and others in front of placards criticising Prime Minister Julia Gillard.
The signs included slogans 'Ditch the Witch" and "JuLIAR, Bob Browns [sic] Bitch". A few days after the Canberra protest Abbott, facing growing public condemnation, conceded "I think a few people went over the top."
"Naturally, I regret that. But I can understand why people feel very passionate." Abbott said at the time.
OIP Staff
---
Do you need some support?
If you are struggling with anxiety or depression, support and counselling are available from:
QLife: 1800 184 527 / qlife.org.au (Webchat 3pm – midnight)
QLife are a counselling and referral service for LGBTQIA+ people.
DISCHARGED: [email protected] / discharged.org.au
Discharged is a trans-led support service with peer support groups for trans and gender diverse folks.
Lifeline: 13 11 14 / lifeline.org.au
Beyondblue: 1300 22 4636 / www.beyondblue.org.au
---

You can support our work by subscribing to our Patreon
or contributing to our GoFundMe campaign.