POSITIVE ADVOCATE: Science Confirms HIV Meds Can Play A Prevetion Role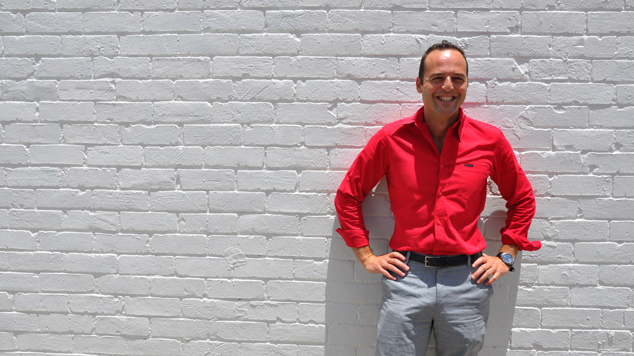 Is It Time To Get Loud?
A Bangkok study of injecting substance users has confirmed that taking the HIV pill-Tenofovir can reduce the risk of acquiring HIV by as much as 74% when study participants were limited to people with actual Tenofovir concentrations in their blood. Taking the pills as prescribed seems to be one of the greatest barriers to employing this prevention strategy, with older men and women faring better than younger men in their ability to take meds more consistently. According to the US Centre for Disease Control and Prevention, injecting substance use accounts for nearly 10% of global HIV transmissions, this rate increases to 80% in some regions of the world like Eastern Europe and Central Asia. The proven scientific evidence for the role of HIV meds to prevent and reduce the risk of acquiring HIV continues to grow and appears conclusive.
Professor David Cooper of the Kirby Institute, a prominent figure in HIV Medicine recently spoke to the ABC emphasising the importance of bringing together HIV pills for prevention with existing measures. "It's another tool in our toolbox in HIV prevention," said Professor Cooper, "but it doesn't replace the need to prevent transmission in this population by providing needles and providing methadone programs for them." Professor Cooper's comments highlight the importance of adopting a combination of prevention approaches that are tailored to specific populations and individuals.
In Australia, taking HIV medication every day to prevent potentially getting HIV is known medically as Pre Exposure Prophylaxis or PrEP for short. Sometimes language can be an unfortunate barrier to that stops us accessing what is essentially a very simple and important HIV prevention strategy, it might be easier if we called them the "before pills".

The Queensland Government has already begun a working group for the commencement of a community-based trial of PrEP. Alongside their PrEP trial Queensland has also announced point of care rapid HIV testing through their sexual health clinics, this started rolling out in June. The AIDS Council of N.S.W. (ACON) last month set up Australia's first community-based rapid HIV and STI testing centre, operated by and for gay men.
What's happening in WA? Our very own M-Clinic was the first in Australia to set up a HIV and STI testing centre, operated by and for gay man. Why has rapid HIV testing not been introduced? Given the role of HIV medication could play in HIV prevention are opportunities being missed?
WA's own HIV epidemic (around 40-60 diagnosis per year) amongst gay men is essentially very small. Hypothetically, one person who doesn't know they have transmissible HIV could shag one person every weekend for a year and drive most of our entire epidemic. The small numbers in our state are our advantage. We could end the HIV epidemic in WA now if we use all the prevention tools available to us.
One undervalued strategy worth strongly considering is ensuring negative guys who have a high likelihood of coming into contact with HIV, have easy access to HIV pills that can prevent infections both before and after. So, pos-neg couples could have home starter kits. Neg guys who prefer to have intercourse without condoms could be on HIV pills. The M-Clinic, could help by having starter kits available for when guys don't use condoms casually. They could potentially assist some neg guys plan their lifestyle with HIV prevention in mind, such as guys who use substances or plan going over east or overseas to party hard. HIV Pills to prevent HIV infection needs to be tailored to a population and an individual's specific needs.
Often cost is used as an argument to block progress, who pays? This argument is used even before an investigation into the maths of an intervention has been done, or to even consider when and where a health intervention could be optimised.  On dubious moral grounds some opponents assume "why should I have to pay for their hedonistic lifestyle?"
Access to health and to the protection of health is a universal human right and no one individual or group has a right to deny another. The Australian community overwhelmingly supports our universal health system. We recognise that we all make lifestyle choices that impact on our health e.g. work, travel, sport, alcohol, food, cigarettes, sleep or children.  To moralise and judge between choices is unacceptable, it is this very reason that doctors are required to take the Hippocratic Oath and treat everyone equally without favour or prejudice.
So what may we need to get loud about? The gay community fought hard in the 80s and 90s to get access to life saving HIV medication. The worst of the bigots believed that gay people with HIV deserved to die without dignity. We stood up against them, pushed back and won.
In 2013 many gay men desire natural intimate sex and connection and reject the notion of using condoms every time in every situation. An empowered community incorporates the best knowledge and technology to its advantage and needs. Could we be using HIV treatments as prevention more effectively? The short answer, in my opinion, absolutely YES! We all have the right to use and access the medication we need to protect our partners.
Cipriano Martinez