Prime Minister Scott Morrison responds to Israel Folau sermon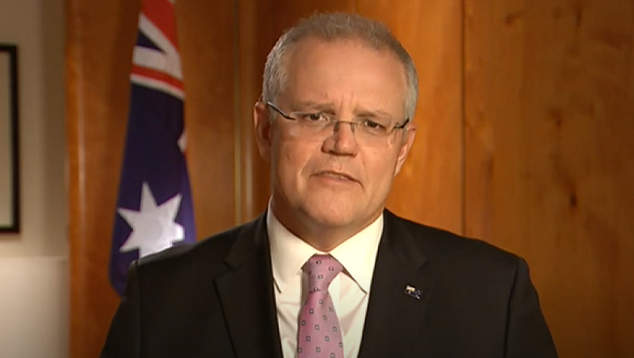 Prime Minister Scott Morrison has responded to comments made my former rugby star Israel Folau in his latest sermon at The Truth of Jesus Christ Church in Sydney.
In a video shared to social media, Folau links the currently raging bushfires around the country to the passing of marriage equality law in Australia.
"Look how rapid these bushfires, these droughts, all these things have come in a short period of time, do you think it's a coincidence?" Folau says.
"God is speaking to you guys — Australia, you need to repent and take these laws and turn it back into what is right by God."
Speaking to reporters in Adelaide, Prime Minister Scott Morrison said that Folau is a "free citizen" that can say whatever he likes.
"That doesn't mean he can't have regard to the grievous offence this would have caused to people whose homes have burnt down," Morrison said.
"Let's just focus on those who need our help most and if people don't have something senible or helpful to say, can you just keep it to yourself?"
The Prime Minister did not directly address the connection Folau makes between marriage law or abortion and the bushfires.
Earlier today Labor MP Josh Burns took to Twitter to draw a link between the Prime Minister's reluctance to talk about climate change, and the religious anti-discrimination laws that will be introduced to parliament shortly.
"So Scott Morrison won't legislate to address climate change or acknowledge its link to natural disasters. But he will to bring in the 'Religious Freedom' bill to protect ugly discrimination from Israel Folau." Burns posted to Twitter.
OIP Staff
---