Queen and Adam Lambert announce Australian tour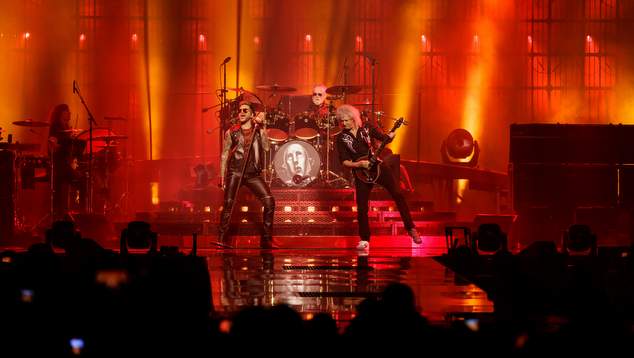 The ever popular Queen and Adam Lambert are heading back to Australia for another tour around the country. The band are currently riding on a new wave of popularity following the success of the film Bohemian Rhapsody. 
Their all new stadium tour will bring them back to Australia for six massive stadium shows in 2020. The tour will kick off in Brisbane on Thursday 13th February at Suncorp Stadium before heading to Sydney's ANZ Stadium on Saturday 15th February.
They'll play Melbourne's AAMI Park on Wednesday 19th February, before taking over Perth's Optus Stadium on Sunday 23rd February. They'll head back across the Nullabor for a show at Adelaide Oval on Wednesday 26th February, before returning to Queensland for a show at Metricon Stadium on the Gold Coast on Saturday 29th February.
Announcing their Rhapsody Tour of Australia Roger Taylor said the band were eager to get back to playing live shows.
"We are ready for Australia and raring to get back with our new show." Taylor said.
Adam Lambert said the production they would bring to Australia would be spectacular.
"We have a brand-new visual spectacle that will reframe these iconic songs and we are excited to reveal the show to Australian fans!" Founding member of the band Brian May added, "This is a great opportunity. Our last tour featured our most ambitious production ever and got us our best notices ever. So we decided to rip it apart and get even more ambitious! Watch out, Australia! "
Paul Dainty, President and CEO of TEG-DAINTY said the tour would see the long running band return to stadiums to accommodate their massive fan base.
"With the enormous success of the highest grossing music biopic of all time – Bohemian Rhapsody – Queen's popularity in Australia is as huge as it gets, we can't wait to bring Queen + Adam Lambert back to Australia with this brand new stadium production and watch them bring their iconic songs to life."
The Rhapsody Tour will debut a brand new larger-than-life production. Set designer Ric Lipson said it would expand upon their previous productions.
"Queen + Adam Lambert's Rhapsody tour will, once again for them, expand the parameters of what a live music experience can be. This new show promises to be their most spectacular yet, an innovative and interactive celebration of the continued power of Queen's music." Lipson said.
Since Adam Lambert first shared the stage with Queen for the 2009 American Idol final, his dynamic performances have reinvigorated the band and delighted fans worldwide. Their first full show thrilled a half-a-million-strong crowd in the Ukraine capital city of Kiev in June 2012. Since then May and Taylor's musical fireworks have been matched by Lambert's vocal prowess and stage presence, making for an explosive combination. Over 180 gigs later, the partnership has proven a commercial and critical triumph, playing to enraptured full houses in every corner of the world.
Completing the tour line-up are long-term collaborator Spike Edney on keyboards, Neil Fairclough on bass, and Tyler Warren on percussion.
Tickets go on sale from www.ticketek.com.au on Monday 15 April with staggered on sale times from 10.30am AEST.
Image: Bojan Hohnjec
---