Queer cinema shines at Perth Festival this February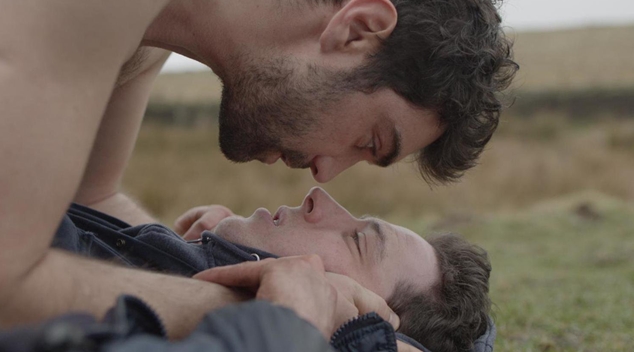 Francis Lee's debut film God's Own Country (★★★★★) has been described as a mix of Brokeback Mountain and All Creatures Great and Small. But there's nothing romantic or endearing about the rugged, bleak Yorkshire moors or the harsh realities of livestock farming in this film. Director Lee grew up in West Yorkshire and maintains that rather than giving him a sense of freedom, he found the landscape oppressive and brutal.
Since his father's stroke, 24 year-old Johnny Saxby (Josh O'Connor) works long hours on the isolated family farm in the north of England. His only escape is binge drinking at the local pub and hurried anonymous sex when he finds willing men. Living with his grandmother (Gemma Jones) and crippled father (Ian Hart) who orders him about, Johnny is full of anger, resentment and even self-punishment. Sex, with very little conversation and certainly no affection, is a functional necessity, just as shooting a sick animal is a necessity of farm life. "Just getting on with it" is a term that is often repeated by the characters to describe their attitude towards life.
When Johnny's father has to hire a migrant worker to help with lambing season, Johnny is immediately defensive and calls the 27 year-old Romanian worker Gheorghe (Romanian actor Alec Secareanu) derogatory names. Having to camp out in a remote abandoned building, the sullen Johnny finds himself admiring Gheorghe's connection with the animals in their charge. Gheorghe is as gentle towards an orphaned lamb as he is towards Johnny when he hurts his hand, and Johnny's anger slowly melts.
As the two men return to the farm, Johnny still has a long way to go, but emotions he has never allowed himself to feel before are starting to grow. It is easy to see how Francis Lee won a directing award at the Sundance Film Festival in 2017. With minimal dialogue in the film, the full weight of portraying this moving emotional journey lies on the shoulders of the two main actors who admirably carry off the task.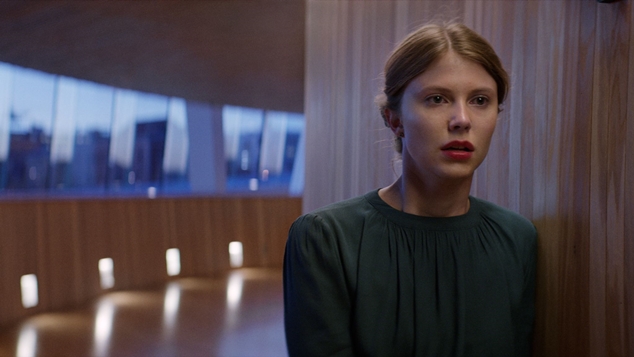 The opening shot of the gripping Norwegian film Thelma (★★★★1/2) is unforgettable and it is best not to forewarn viewers other than to say that it highlights that the film is a slow-burning horror. Thelma (Eili Harboe), who has just moved out of home to study at an Oslo university, is shy and studious. When she suffers an unexpected seizure in the library, fellow student Anja (Kaya Wilkins) comes to her aid.
While medical tests can find no reason for the continuing seizures, it seems that Thelma's powerful attraction to Anja is having paranormal consequences. The attraction is so potent that when they kiss, the whole world shakes! The only explanation is that Thelma has huge internal conflicts between her overwhelming feelings and an entrenched religious upbringing.
Director Joachim Trier blends dreams with reality and horrors such as being trapped under ice or snakes slithering across skin get the pulse racing. While evoking Hitchcock's birds is just for shock value, the revelations about Thelma's tragic past hint at the possibility that she might have dangerous unexplained powers. Thelma's parents try to control her environment and Trier makes interesting connections with hysterics of past centuries who were fighting constrictions of society.  
As Thelma is able to own her passion, her ability to access her sensuality increases and the horrors seem to be decreasing. There's quite a powerful message about the controlling mechanisms of society and the ability for people to challenge them and get in touch with who they really are.
These are the last two films in Season 1 of Perth Festival Lotterywest Films. God's Own Country is screening on 29 January – 4 February at UWA's Somerville and 6-11 February at ECU's Joondalup Pines.
Thelma is screening 5-11 February at UWA's Somerville and 13-18 February at ECU's Joondalup Pines.
Arriving early for a picnic is part of the experience and also ensures a good seat. Also buy tickets online at perthfestival.com.au with Cheap Tuesday being introduced this year.
Lezly Herbert
---
Support OUTinPerth
Thanks for reading OUTinPerth. We can only create LGBTIQA+ focused media with your help.
If you can help support our work, please consider assisting us through a one-off contribution to our GoFundMe campaign, or a regular contribution through our Patreon appeal.