It's Queerama at the cinema this June and July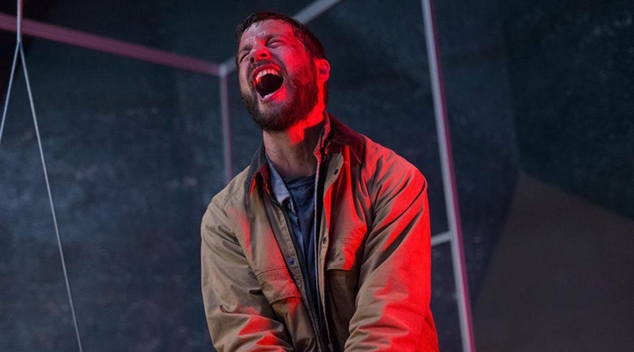 Upgrade (★★★★) is directed by Leigh Whannell, the Australian screenwriter, director, producer, actor responsible for the Saw franchise of horror films with his friend James Wan. The near future science fiction thriller opens a thrilling car chase and predictable violence when mechanic Grey Trace (Logan Marshall Green) and his wife have their automatic car hijacked. Grey is shot, leaving him a quadriplegic, and his wife is killed. After being approached by a tech billionaire inventor Eron (Harrison Gilbertson), whose vintage car he once repaired, Grey is fitted with an experimental 'upgrade'. The Artificial Intelligence implant called STEM allows him to regain his physical abilities, and more.
Vengeance is what now drives Grey, but he is ill-equipped to fight baddies. There are some humorous interactions when Grey finds STEM talking to him and offering to take over his body – while he is in the middle of being beaten by one of the thugs. Of course the resulting violence is eye-wateringly extreme but Grey is victorious. As Detective Cortez (Betty Gabriel) follows the trail of bodies in disbelief, Grey has to decide whether he is going to rely on this advanced technology and continue his path of maniacal mayhem. Of course there is another danger that the audience can probably predict … and that is that it might not be left up to Grey to make the decision.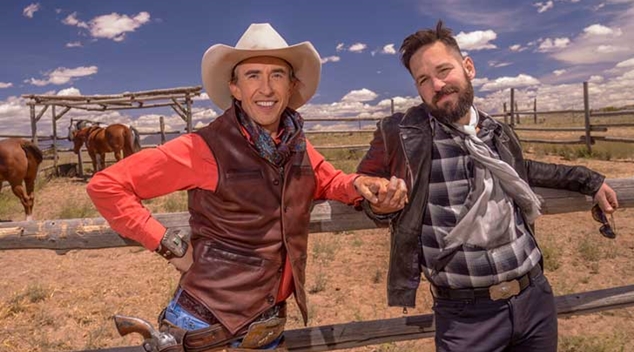 In Ideal Home (★★★★★), Celebrity chef Erasmus (Steve Coogan) and his partner Paul (Paul Rudd) have a happy and rather self-indulgent life together. Their perfect existence is turned upside down when, at a dinner party, Erasmus is surprised by the grandson he never knew he had. With the child's father in prison, it seems he has nowhere else to go and so, after much debate they decide to take him in. With changes and challenges on both sides, this could prove a recipe for disaster.
Filled with heart and humour, this new family looks set to serve up one of the most deliciously funny films of the year – out June 21st.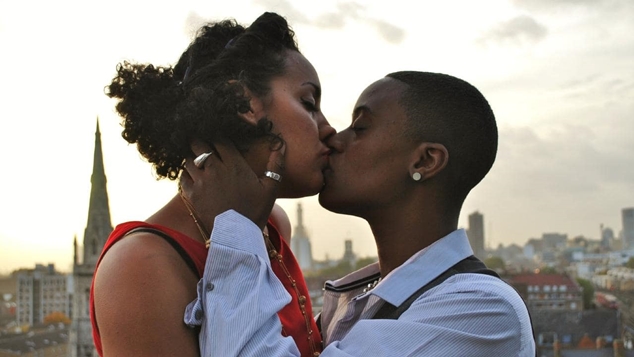 Queerama (★★★★) is a compilation of film, television and photographs held by the British Film Institute's huge archive. Directed by Daisy Asquith, this documentary is a kaleidoscope of images that condenses the history of popular culture's representation of 'homosexual people' in Britain. At one level, this celebration which is set to catchy music that comes across as a series of bouncy music videos. It is a celebration of the love that dare not speak its name and the positive changes that have taken place over the last hundred years. The only voice anchorage comes from long-ago interviews and an interviewer who spouts the bigotry of the times in an ever-so educated voice. The other side is that the very comments being made by that 'educated' interviewer are sickening in their arrogance and societally-sanctioned prejudice.
Men were punished by antiquated laws of the time (75,000 men prosecuted for 'gross indecency' from 1885 to 1967), led double lives and existed on the margins of society. Women didn't have to fight unjust laws but society was just as harsh on their chosen existences. Fortunately we can look back at those times of ignorance and struggle and celebrate the advances that have been made, not only in Britain but in many countries. As we snigger at the out-moded prejudice and celebrate that love wins despite the weight of narrow-minded discrimination, we can reflect that there are more battles to be won.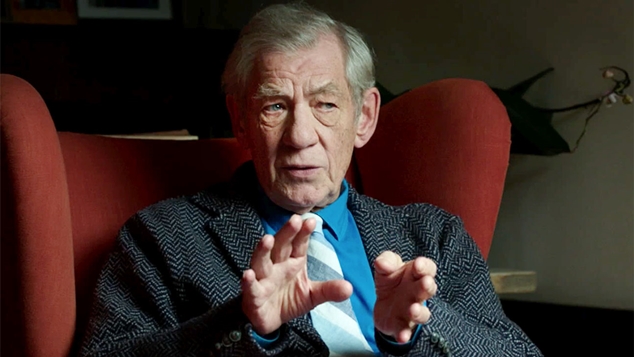 Ian McKellen finds it difficult to summarise his life, but does his best in McKellen: Playing the Part (★★★★★) which is edited down from 14 hours of interviews by director Joe Stephenson. McKellen is relaxed as he talks about his childhood, his decision to become a professional actor and his 50 year career. Photographs from McKellen's private albums and clever reconstructions that blend with archival footage and the personal narrative add to the experience as McKellen talks about being acknowledged for his acting, being gay and being a political activist.
The 78 year-old is the consummate storyteller as he lets the audience into his personal world. The national (that should be international) treasure talks about feeling different when he was a young boy and even having to have a different voice when he went to school and then to Cambridge University (therein lies another interesting tale). He reveals how acting forced him to get in touch with his emotions so that he was able to discover parts of himself that were hidden and reminisces how he became a different person after he finally came out.
McKellen: Playing The Part and Queerama will screen as part of the Revelation Film Festival which is 5-18 July. See www.revelationfilmfest.org for the program and screening times of collect a program from Luna Palace Cinemas.
Lezly Herbert

Tags: cinema, Film, Ian McKellen, ideal home, Lezly Herbert, mckellen: playing the part, Movies, queerama, Rev, Revelation Film Festival, upgrade