'Railed' is the new show from the team behind the brilliant 'Elixir'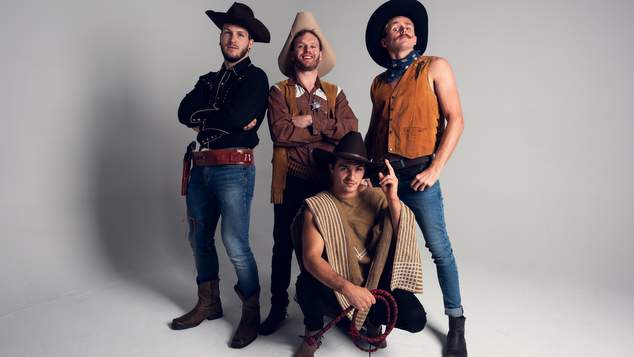 The brilliant minds and bodies behind the Fringe World smash hit Elixir are riding back to the west side with their wild, wild new show Railed.
Head First Acrobats wowed Perth fringe audiences with their mad-cap sci-fi circus extravaganza in 2018, and this year they're swapping lab coats for ten-gallon hats and chaps – and I guarantee they won't need a lasso to rope their audience in.
We called over to the east coast for a yarn with performer Thomas Gorham and find out what goes in to balancing quality gags, outstanding story and death-defying stunts to distil the purest Fringe World performance.
How did Head First Acrobats come together in the first place?
"The first time me and Cal worked together we bonded over building a teeter-board. So I was writing the first basic version of Elixir and he got injured so and Cal was like 'Oh, you need a ladder guy, let's make this teeter-board together' and we became great friends and that's how it all started!"
Elixir was as much about story as it was about stunts, and it looks like Railed is much the same. You guys must have a lot of fun putting the show together.
"Yeah it's lots of fun! It can be a little bit stressful too, because story adds a whole new element you have to tie together where in circus you can usually be a bit loose. We like to be structured in narrative, so as fun as it can be it can be a little restrictive but I think that's a good thing because you're making something that's coherent."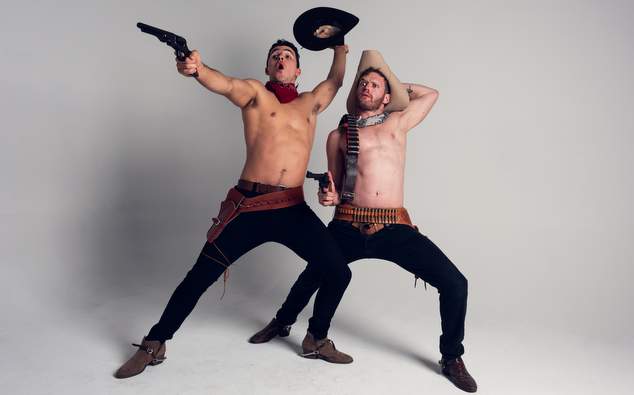 When you're putting a show together do the stunts or the story come first?
"Honestly we're just like… what's the dumbest idea we can do that's going to be a lot of fun! Okay, cowboys! So we just brainstorm all that comes to mind, can we write a narrative about this, what kind of characters we can play. Usually there's going to be stunts we want to do regardless of the show so it's more about how we can dress the props to fit the theme, and cowboys are great for us!"
And you've got some new cowboys in your posse?
"We've got some great new guys. We've got Harley whose just done his first Elixir with us at Wonderland Festival and another guy called Adam who is a WA local and we're really looking forward to working with him!"
For those of us who aren't working the fringe circuit, what's a typical rehearsal session like?
We're lucky enough that Circus Oz has given us some training space so that saves us a lot of time and hassle. Basically we get up and get there around 10am and it's honestly just an hour and a half of warm-up, then we'll do show lines or write up on the board, write jokes, concepts, throughlines, storyboarding – it can be anything!
From looking for costumes online to trying to design solutions to equipment problems. We've just built a rolling bench for Railed that has to be able to take jumps but still have a slippery surface… some days we all go around to Cal's house just to play Bob The Builder.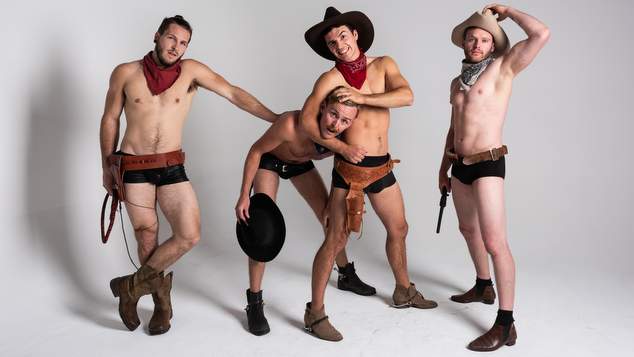 For you on the circus scene, are there any aspirational stunts you'd like to perform?
In Elixir we already ticked off a lot of them for ourselves personally, but there are lots of new stunts going into Railed and doors have opened up now that we have four people. We're now doing a head-to-head on top of a tower, so Cal and I will be on top of Harley and Adam, so we're working on our acro game quite a bit!
Railed will be in The West Australian Spiegeltent in the Pleasure Garden from January 22nd to February 10th 2019. Head to fringeworld.com.au for tickets and more info.
Leigh Andrew Hill
---