Renée Zellweger is Judy Garland in new BBC biopic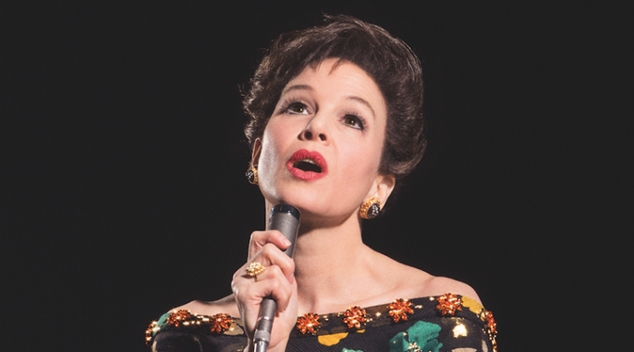 Bridget Jones star Renée Zellweger is taking on the role of Judy Garland in an upcoming BBC production.
Judy will follow the story of Garland's final performances in London before her death in 1969.
"Set in winter 1968, the story takes place 30 years after Garland played the iconic role of Dorothy in The Wizard Of Oz," the official synopsis reads.
"When she arrives in Swinging London to prepare for a sell-out run at The Talk of the Town, she battles with management, charms musicians and reminisces with friends and adoring fans. Even her dreams of romance seem undimmed as she embarks on a courtship with Mickey Deans, her soon to be fifth husband."
"And yet Garland is fragile. After working for 45 of her 47 years, she is exhausted; haunted by memories of a childhood lost to Hollywood and gripped by a desire to be back home with her kids."
Zellweger will be joined by Michael Gambon, Rufus Sewell, Bella Ramsey, Jessie Buckley and American Horror Story's Finn Wittrock as she takes on The Talk of the Town.
The film will be directed by Olivier-winner Rupert Goold, and based on a script from The Crown's Tom Edge.