Review: 'Find Me', Andre Aciman's sequel to 'Call Me By Your Name'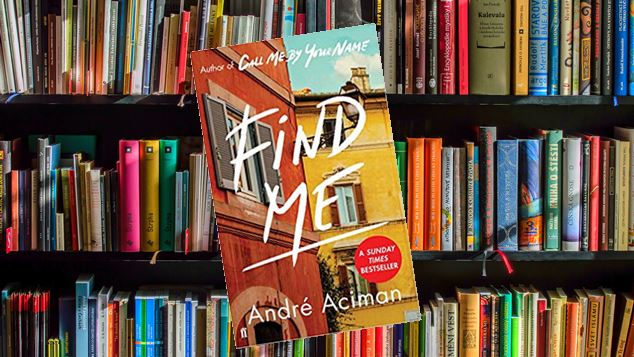 Find Me
by André Aciman
Allen & Unwin
As shown in his 2007 book Call Me By Your Name which was made into the Academy-Award winning film, author André Aciman excels in love stories that have a touch of scandal about them.
In Call Me By Your Name, 17 year-old Elio was living with his parents in Italy when he has an fling with the 24 year old graduate student Oliver who was working for his archaeologist father Samuel.
The sequel Find Me catches up with Elio, Oliver and Samuel. It is about two decades later when we catch up with Samuel who, originally from America, has now been living in Italy for 30 years. He meets Miranda, who is at least 30 years younger, on the train travelling to Rome. Things become intense and raunchy in a very short time.
Living as a pianist in Paris, Elio begins a new relationship with the much older Michel when they meet at a concert. Although passion consumes them almost straight away, Elio acknowledges that even though he has known many women and many more men, he will always pine for his first love. Aciman is fully committed to the romantic belief that there is always someone out there who will complete your life.
Elio takes his father to a place that holds memories and recalls that there was a moment "where for a short while I held life in my hands and was never the same afterwards. Sometimes I think my life stopped here and will only restart here."
After returning to America, Oliver married, had two children and became a college professor. Aciman presents the reader with an overriding belief that "libido accepts all currencies" but also that "some of our desires may end up meaning more to us unrealised than tested". So you'll have to wait until the final chapter to see if the original lovers are reunited.
Aciman seems to be in love with love and the music that brings it all to life. With lives enriched by art and music, his characters follow their 'predestined' passions with intense abandon and the casualties of are very accepting that passion trumps all else.
Lezly Herbert
---