Review: Jen Cloher delivers an intimate show at The Aardvark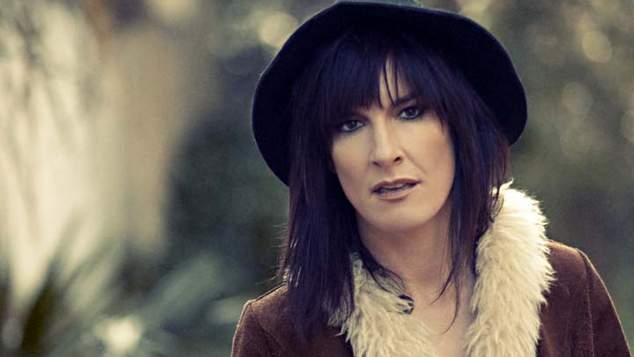 Jen Cloher | The Aardvark |28 Sept 2018| ★ ★ ★ ★ 
I had initially thought the Aardvark underneath Norfolk hotel in Fremantle was an odd choice for someone as well known as Jen Cloher. In fact, her partner Courtney Barnett recently played to the sold-out crowd at Metropolis Fremantle.
The Aardvark is relatively small, recently changing its name from 'The Odd Fellow', and is very cosy for a Friday night. It ended up being something that actually very well in Cloher's favour, she even commented at the start of her acoustic set that it wasn't "very Friday night". The small, comfortable nature allowed Cloher, and her opening act Tanaya Harper, to connect with the audience and tell a lot of the emotional stories behind their works.
Given the small venue, I took a moment to check out the crowd to see what types of people showed up for the gig. Considering the place was sold-out, there were all different walks of life showing up at the gig. Being someone that ends up in Fremantle a lot for music venues, there was the usual Fremantle music crowd that you would find at Mojos but there was a significant turn out from members of our community. Each seemed to intermingle seamlessly, which I think is a testament to how open and welcoming that scene is. Cloher herself would definitely not be out of place in the crowd, in fact, she even noted how much she liked and appreciated the local scene she had encountered in her travels.
I briefly talked with Tanaya Harper before she opened for Cloher, she'd so far described this event as a career highlight of her's which is significant considering her career has been gaining significant traction in the indie community spaces. Eventually, Tanaya got on stage and played a few relatively new songs as well as officially released ones such as Graceless and The Well. Despite a few mixing and tuning issues, she played a set quite common to her style – angelic mixed with elements of humour and darker undertones to the lyrics.
As the rest of the crowd filled in, Cloher moved her way onto the stage to begin her set with few bells and whistles. As soon as she came on, the crowd was fixated by Cloher's presence. It's hard to describe perfectly, but she has an absolute confidence in her presence that's very subtle and not what we typically think of in the old view of what big musicians are like.
The immediately noticeable thing about Cloher's vocals was a feeling of well-aged character, a bit like a fine whiskey. It might seem like a trite description, but in an industry that likes to push away women after 35-years of age she absolutely owns it and uses it to add character and depth to her voice.
Another thing that became evident as the night went on was Cloher's amazing ability to integrate the stories behind her songs into the experience itself. One of the first stories she told was behind the song David Bowie Eyes, it was inspired by a time when she'd moved to the coast in Adelaide and fell into a group and got introduced to many classic artists but in particular Jim Morrison and The Doors. At the time, she was young enough to have been bullied for liking them until she read a book about Jim Morrison and the art of mixing Rock and Roll with poetry.
It was evident that that idea has influenced all of Cloher's work, as she moved onto telling the story of her coming to terms with her relationship with Courtney Barnett and the realisation that her significant other would be away 9 months of the year on tour. Trying to find solace in other partner's of great musicians, she found little except the love that they both needed to have. This is where the song that developed from that Sensory Memory was introduced – a definite highlight of the night that shared the isolation and her struggle with it.
Jen Cloher is someone that I hope to see all the amazing upcoming women in the industry become – refined, self-confident and seemingly effortless in their storytelling. I truly hope to see her again sometime in the future.
Sadie Ward
---