Review | Love meets disaster in 'Tremors' at the Spanish Film Festival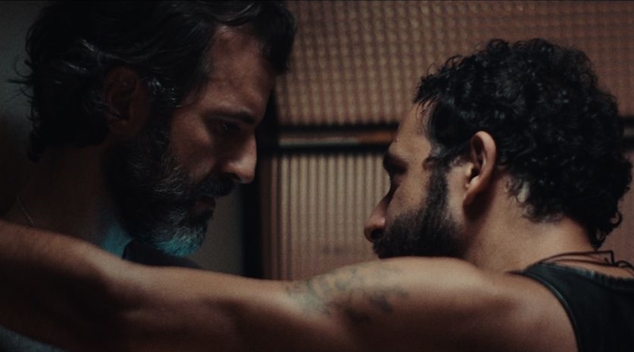 Tremors | Cinema Paradiso | May 3 & 12 | ★ ★ ★ ★ ½ 
Tremors is a very dark film. It opens with 40-something Pablo (Juan Pablo Olyslager) arriving home in the rain after work in Guatemala City. Obviously wealthy, he is met by the maid who tells him that his young son and daughter have been sent away and his wife Isa (Diane Bathen), his parents and his brother are waiting for him.
It is an intervention of some sort and writer/director Jayro Bustamante draws out the tension as an earthquake hits, seemingly showing god's judgment, although Guatemala is actually on a fault line. It is revealed that Pablo's crime is that he has fallen in love with another man, Francisco (Maricio Armas).
His family treats this revelation more like he has been struck with a terminal disease and they would rather see him dead than have his 'evil actions' taint them in any way. The intolerance shown by Pablo's family is incredibly harsh and is a revelation for those of us fortunate to live in a less discriminatory country.
When the country's legal system agrees with the religious dogma, Pablo is emotionally torn between having nothing to be with Francisco or going back to his former life. At work he is told that "people like you are not welcome" and he is unable to see his children, even in public places.
The film takes an even bleaker turn when Pablo decides to undertake the church's conversion therapy to 'cure' his homosexuality. It is painful to watch as Pablo is forced to deny his desires in yet another country that has perverted an ancient doctrine to control its population with bigoted intolerance.
Tremors screens as part of The Spanish Film Festival (which runs from Wednesday 24 April to Wednesday 15 May) at Cinema Paradiso on Friday 3rd & Sunday 12th May.
Opening the festival on April 24 will be the Best Film winner at the Goya Awards (Spanish Oscars) Champions, followed by an after party at Connections Nightclub. An ambitious and arrogant basketball coach is forced to train a team of people with disabilities. Touted as a "comedic slam dunk" by The Hollywood Reporter, Spain's exuberant 2019 foreign language Oscars entry is the ultimate feel-good film that will leave audiences grinning from ear to ear.
Lezly Herbert
---