Review: Matthew Young's 'Fruit' tour at Jack Rabbit Slims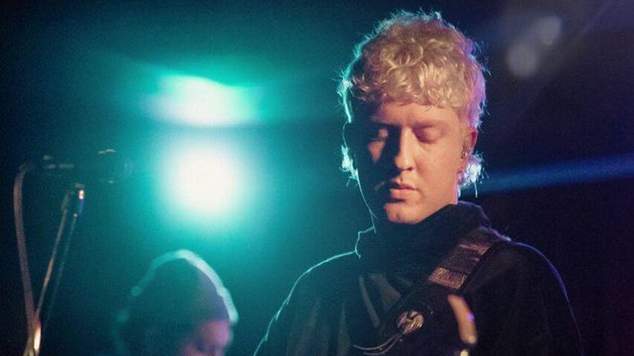 Matthew Young's Fruit Tour | Jack Rabbit Slims | Friday 6th July | ★ ★ ★  ½ 
It was a smooth sailing night for Matthew Young's Fruit headline tour. Accompanied by the local band, Priscilla. The night started off gentle with a handful of gig goers as people start to come in for his concert.
Priscilla, started off with some their songs, telling us some of the stories about their songs. The drummer was looking like she was having fun and I enjoyed the hypnotic vocals that mixed with the synths really well. Their music is similar to the beats of another pop duo, Chaos Chaos, Bjork and Kimbra. Even with a small crowd, I did enjoy the more intimate atmosphere and youthful energy before Matthew Young enters the stage.
Matthew Young's set list involves a synth-driven beats mixed with catchy guitar riffs and laid with smooth bass. It was a chilled set, mixed with songs from Dive and new songs from his album, Fruit. As the night went on he started out with the slow song then continued with Collect, which was more upbeat and energetic song from Fruit.
Towards the middle, I am starting to see the similarities of beats in his set with his slower songs and slowly geared up with much more upbeat songs to garner anticipation for his famous single, Hey, which crowd got excited.
It was a fine concert, however it left me wanting more stage presence from both acts, and it ended on a high note.
Mango Adonis
---