Review | Theatre group tempest bring Lysistrata from 411 BC to 2018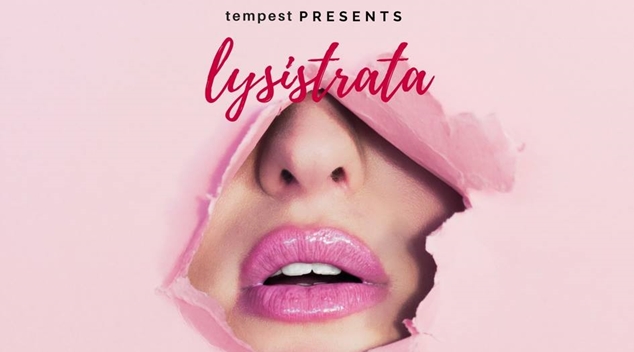 Lysistrata | Subiaco Arts Centre | til 14th July | ★ ★ ★  
Written in 411 BC by Greek playwright Aristophanes, Lysistrata tells the story of how women put a stop to the wars raging around them by challenging men's authority and withholding sexual favours. Of course in ancient Greece, the idea that women could be involved in politics was a joke, so the original play was a comedy.
Unfortunately, the subject matter is all too serious. The performing group tempest "a feminist theatre for women, by women, and about women" find parallels between the play's themes of femininity, sex, power and politics and present times. This seems very much a tragedy if things haven't changed much in nearly 2 500 years.

The play opens with the cast of five women on stage, dressed in simple slips or petticoats, covered in white veils and bathed in a soft pink light. The costumes are very effective and the actors make excellent use of minimal props as they try to entertain the audience rather than hit them over the head with the concept of women's ability to change the world through sexual agency.
I haven't read the original Greek play, so I am not sure how ribald it was, but this version certainly has a 2018 spin with fake news, pussy power and "making Greece great again". I did feel that the bawdy humour of full of plucked crotches, throbbing cocks, stiff pricks and dildos oversimplified why there is still humour in the concept of female agency.
The small audience seemed to be enjoying the lewdness. I was sitting next to the grandmother of one of the cast, and she giggled the whole way through the play. Given that the play had been advertised as being in part a response to the #MeToo movement, it would have been good to have more references to modern-day sexual agency rather than watch a group of women lamenting that they couldn't get laid.
The group was formed to "raise women up to tell their stories" and there have been recent enactments of Lysistrata's sex strike. In 2003, Leymah Gbowee organised a sex-strike that ended Liberia's brutal civil war and earned her a Nobel Peace Prize. Kenyan women enforced a sex ban in 2009 to stop political infighting and Philippine women ended violence in a Mindanao Island village. Personal examples could have been used as well, as I would prefer to have left the theatre feeling empowered rather than smiling at a few smutty jokes.
Lysistrata is at the Subiaco Arts Centre until 14 July. Tickets available at ptt.wa.gov.au and at the venue for a 7pm start.
Lezly Herbert
Image:- Facebook