Ross Cameron defends controversial speech: "It was very pro-gay"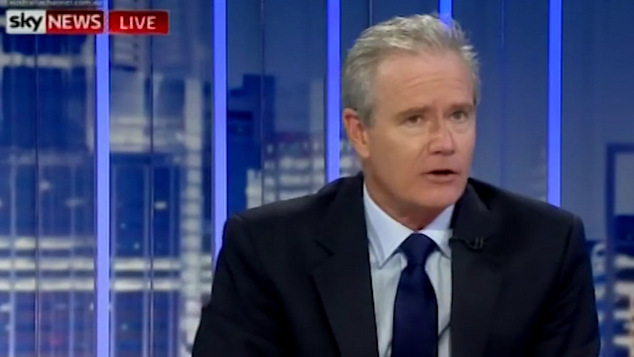 SKY News political commentator Ross Cameron has defended his speech to the Q Society fundraiser telling colleague Janine Perrett that it was, in his view, a very pro-gay speech.
The former Liberal MP was criticised yesterday for comments he made during a speech at a Sydney fundraiser for the Q Society, a right-wing anti-Islam group.
"I have absolutely no desire whatsoever to add one ounce of discomfort to any human for their sexual preference." Cameron said. "If the reporting of these comments has caused someone to feel, a greater sense of isolation, over their attraction, the I very sincerely apologise."
Perrett described the response as; "the worst apology I've ever heard."
Cameron said if people had read his speech in its entirety they would realise it was a speech in defense of free speech and dissent.
Watch the highlights of the exchange on the Sydney Morning Herald website.
"I would say that I didn't make a single, if you go through my remarks, I don't see a single sentence of my remarks that is critical of gays," he said.
Cameron said he was, despite his opposition to marriage equality, very pro-gay and that his speech was highlighting the achievements of gay people through the ages as part of the creative class.
He said his remarks where he referred to the newspaper covering the event as the "Sydney Morning Homosexual" were not an insult to gay people, but an insult to the newspaper.
Cameron said a comment by fellow speaker cartoonist Larry Pickering were not helpful to the organisation's cause. Pickering praised Muslims who throw gay people off buildings, using the derogatory phrase "pillow-biters". Cameron said he was not in the room when Pickering made his comments.
The event was raising funds for Q Society members who are facing defamation action. Kirralie Smith, a Q Society member and Australian Liberty Alliance political candidate, who the event was raising funds for, took to social media to condemn the reporting of the speech by the Sydney Morning Herald.
Smith said the comments were taken out of context and the media were deliberately trying to cause controversy. Smith said she had not heard Pickering's comments but had later condemned them.
"What disappoints me the most is that the media are on a witch hunt over Larry and Ross BUT completely ignore the fact that there are Muslims that actually do throw gays off buildings! Where is the same level of outrage directed at the Islamic practice that inspired Larry's comment?" Smith posted to her web page.
The Sydney Morning Herald has responded to accusations that they had not accurately reported the comments made by both speakers by publishing the entire transcript of both rambling speeches.
The Q Society held a second fundraiser on Friday night in Melbourne. Senator Cory Bernardi and government MP George Christensen were the events draw-card speakers.
Yesterday Labor Senator Sam Dastyari formally wrote to Prime Minister Malcolm Turnbull expressing his alarm that a member of the government would be speaking at the event. Concern was also raised by Greens leader Dr Richard di Natale.
Christensen posted to his Twitter account last night that he considered it "a great honour" to speak at the event.
OIP Staff