Ruby Rose directs and stars in Veronicas 'On Your Side' video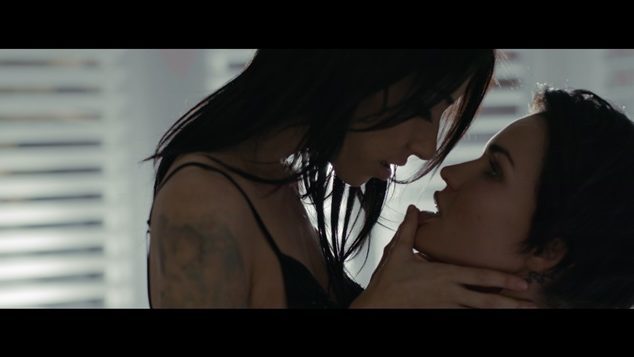 Ruby Rose has reunited with her partner Jess Origliasso to direct and star in The Veronicas latest music video.
The new single features newly rekindled lovers Rose and Origliasso in an emotional short film exploring unbridled passion of a blossoming relationship.
"I remember sitting in a London hotel room listening to some of the girls' new music casually playing as we spoke about their new album," Rose said.
"When On Your Side came on, I stopped in my tracks and asked them to replay it… and replay it."
Rose said she was approached by The Veronicas to create their video, and realised the duo had never done a narrative based film clip.
"I felt compelled to write a short film for it and see what they thought," Rose continued.
"As both a director and an actor it was great to work with Jessica. I was blown away by what a naturally gifted actor she is."
Jess herself said filming the clip was an incredible experience, both personally and professionally.
"The video shares a short between Ruby's character and mine. It's a true to life look at the passion and protection of two people falling in love and, ultimately, a love that cannot be broken," Origliasso said.
"Working with Ruby, someone who naturally aligns with and embraces powerful and impassioned narrative, was an organic step forward for The Veronicas and an inspiring and rewarding experience for everyone involved."
Watch the Ruby Rose directed video for On Your Side below.